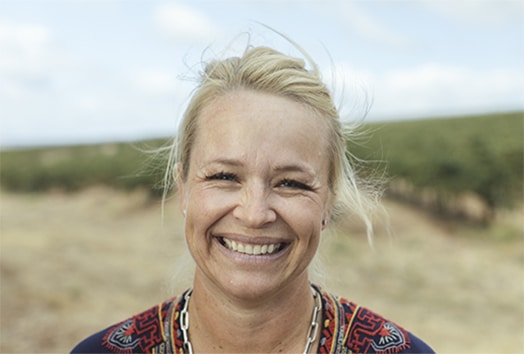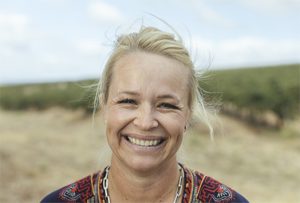 We are very excited to announce that our Corrina was named 'Winemaker of the Year' by Australia's peak wine professional association, the Australian Society of Viticulture and Oenology (ASVO).
Last night's glittering ASVO Awards for Excellence was held at the National Wine Centre in Adelaide, with many luminaries of the wine industry in attendance, including fellow finalists for 'Winemaker of the Year' Peter Leske of La Linea and Con Simos of The Australian Wine Research Institute (AWRI).
Corrina was nominated by her peers and was awarded for her leadership in a number of different areas. Having served on the boards of the Winemakers Federation of Australia, the McLaren Vale Grape Wine & Tourism Association, the Australian Society of Viticulture and Oenology and as a Future Leaders alumni, Corrina has shown her commitment to industry in many different ways.
Corrina has been very active in the development of innovative wine styles made from alternative grape varieties, such as Fiano, Vermentino, Sagrantino and Mencia. Oliver's Taranga has become a leader in these varietals, inspiring others to plant them and generously providing information to others interested in diversifying their varietal mix.
She was also credited for her clear commitment to the future of the wine community, being a key instigator and contributor in Australian Grape and Wine's creation of a Diversity and Equality Charter (DEW) for the wine industry. Her commitment to increasing diversity in the wine industry as also included an advisory board position on the Australian Women in Wine Awards (AWIWA), and her contribution to the creation of the sold out 'hear me roar' shiraz -the world's first wine produced by women to raise funds for women in wine with 100% of profits from sale go to assist women to flourish and succeed in their chosen profession in the Australian wine industry. Corrina holds leadership positions within the wine judging community, being a past chair of the Perth Royal and Margaret River Wine shows, where she ensured that for the first time female judges made up 50% of the judging panels.
"It is very humbling to be nominated by my peers and to be in such luminary company as my co-nominees and the previous recipients of this prestigious award." said Corrina, "Innovation and contribution to the wider wine and regional communities has been a strong theme in the previous generations of my family, and I am very honoured to be continuing this great tradition."
Congratulations Corrina! We hope you raise a glass of the Corrina's Cabernet Shiraz in her honour, and to celebrate we have put the Corrina's Cabernet Shiraz on super special sale for this week only.*Ends Friday 15th November
Click here to go straight to shop>