The 'M53' story started a really, really long time ago- back in the 1880's. Second generation, Archibald Oliver, had run of the Taranga property. He was still engaged in mixed farming, having vineyards as well as fruit trees, cropping, cattle, sheep and horses. In 1886 he applied for a horse and cattle brand- M53 was born. Brioni and I really liked the funny shaped M, and we even found an old wooden brand hidden in all the historical documents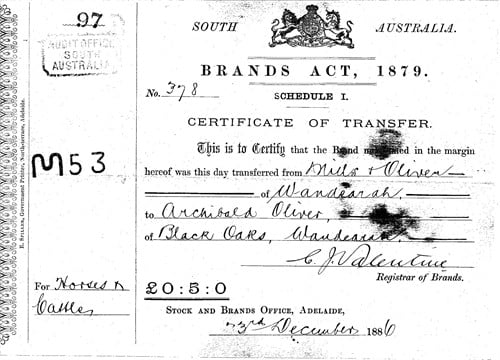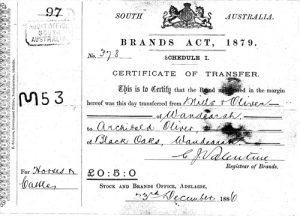 The horses and cattle are no longer on the Taranga property, now that we are pretty much 100% vineyards. So we decided to bring back the M53 brand as our icon Shiraz. Made only in tiny batches , and only in years where one particular block sings- this wine is the ultimate for the Oliver's Taranga collector and those who really want to experience the best of a vintage and a place. A place with a long and interesting history, and hopefully an even longer and more exciting future.
Corrina Wright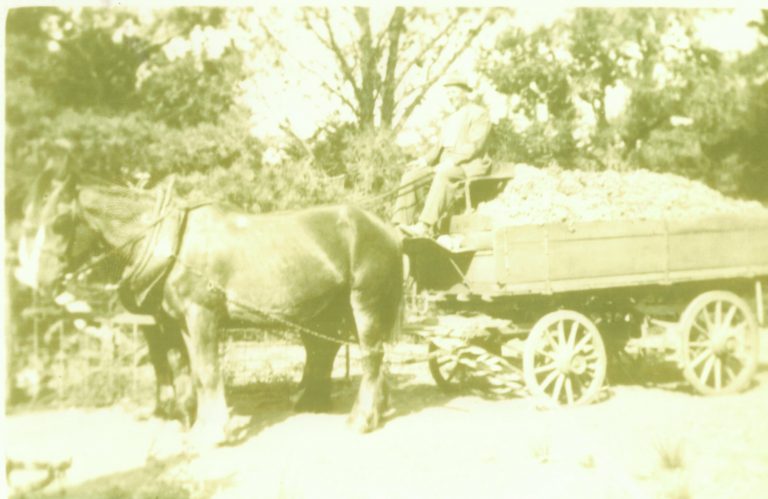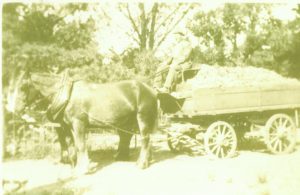 All about the 2014 M53
The 2014 vintage was a warm one, and crops were quite low indeed. These tough conditions are perfect for ripening our 1948 planted Shiraz to perfection. The concentration on the vine has followed through into the wine making this a classic McLaren Vale Shiraz for the ages.
Aroma
Blackberry essence, smoky bacon, mulberry, tar, dark chocolate, pepper spice and toast.
Palate
Blackberry compote, sweet spice, cherry cola, rum & raisin chocolate finished with fine long lingering tannins, layers and weight. Super balanced and textured.
Oak treatment and volume
3 French Hogsheads 100% new.
Region
Taranga vineyard, McLaren Vale.
Sourced from the 'Old Block', planted by HJ Oliver in 1948. Clone unknown – we call it 'Oliver's Old' locally.
Be part of our history and get one of the last 20 bottles of the 2014 vintage. Stay tuned for the 2016 M53 Shiraz