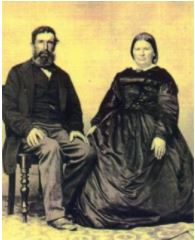 William and Elizabeth Oliver circa 1860's
I constantly find myself wondering what made William & Elizabeth make the big trek from Scotland to the new colony of South Australia. They arrived only 5 years after settlement of Adelaide, and although I know they would have had to be as self sufficient as possible, I struggle to work out why they planted vines! Boy, am I glad that they did though. Elizabeth must have been an amazing woman- having ten children with three dying in childhood, all while settling a new property in a new country.
From all that we can read about William, it seems he was pretty successful at farming, and amassed a pretty large holding of land by his death in 1888. Pioneers William and Elizabeth Oliver came to South Australia in 1839 from Scotland with two of what would eventually be ten children. Upon settlement in McLaren Vale, they immediately planted orchards and vineyards on their property 'Taranga' located in the Seaview sub-region of McLaren Vale. In 1841 the population of South Australia was 15,485 and the Oliver family were four of 776 migrants to come to the state that year. Records show that in 1857 William Oliver was ominously awarded 'the best collection of grapes' at the Willunga Agricultural Society Annual Exhibition. The Australian Fruit Grower and Vigneron's Journal Vol 3, 1892, p117 reports that 'W. Oliver's vineyards in McLaren Vale, winery mills and presses worked by steam and horse power.'
William passed away in 1888 leaving an estate that comprised of 18 horses, 38 head of cattle, 400 'fat sheep', 3 pigs, a lot of poultry and implements including wagons, ploughs and a seed sower. His estate also included '4000 gallons of good wine'.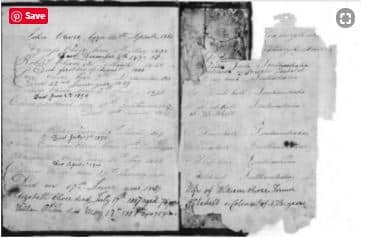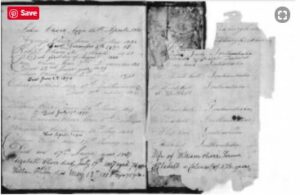 The Oliver Family bible recording the births and deaths of William and Elizabeth and their children.
As recorded in The South Australian Register, Thursday January 8 1863, page 3, "Mr OLIVER farms seven sections (560 acres) of land. On this he grows 200 acres of wheat yearly. An orchard and vineyard of one acre were planted a number of year since. The vines are very flourishing and productive. An additional four acres of vines were planted three years since; the land trenched with the plough; the vines planted eight feet each way, with a roadway left for horses to turn on whilst cultivating between the rows. The grubs here, as elsewhere, have been very destructive; but the vacancies have been filled up each year, and the failures are now few compared to what they were at first."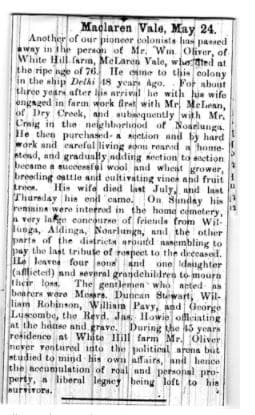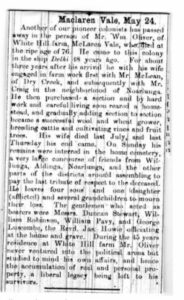 William Oliver's Obituary 1888
I would really love to go back in time and chat to William & Elizabeth…..
Orignal blog content: 4.10.11 – Celebrating 170 years over 170 days