Well I don't want to get fired in the literal sense, although daydreams of laying on a beach all day do pop up.  I think the funds would dry up and the romance of it all might bite back hard.  So work hard play hard it is!  Check out our best 'Wood-fired' pizza options going in McLaren Vale and the Fleurieu Peninsula….grab a bottle of our Oliver's Taranga Grenache and off you go.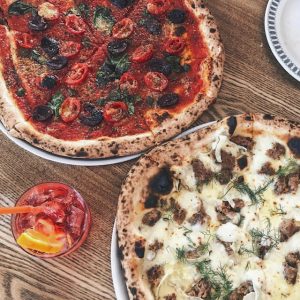 Pizzateca 
These guys have created a revolution at Pizzateca.  This traditional Italian fare takes you back to the 'ol country.  Groups over five are recommended to do the set menu. It's a must as you get to try the lamb skewers prepared by Papa himself along with the scrumptious antipasto.   Nonna likes to show off with her Tiramasu for dessert, although I believe there is a small slip of the hand as she pours her spirit collection into this delicious sponge.   We like to think we are playing ball with these hipster lads as they sell copious amounts of our Oliver's Taranga Fiano.  But if Limoncello shots are your thing – who are we to judge?
My pizza pick is the 'Tartufo' but they are all pretty delish…
Recently, Pizzateca has also been popping up on the Esplanade in Aldinga, so if you can't get a booking at their usual digs, a drive by is a must.  From Friday 5pm January 4th 2019.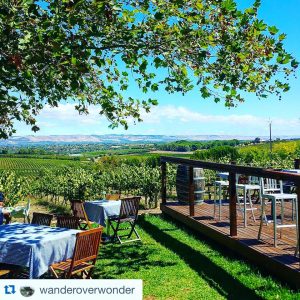 Beach Road Wines
Our up the hill neighbours are heaving.  When we get the munchies we run up and get a few wood-fired pizzas to get us through the rest of the day.  Beach Road wines arguably have the best vista of McLaren Vale.  The shaded open air seating area makes it fantastic for families and rowdy groups, so you can get all your buddies and kids together in the one place.  Make sure you take the time to try a few of Briony Hoares wines as they are fantastic and a few take homes are a must.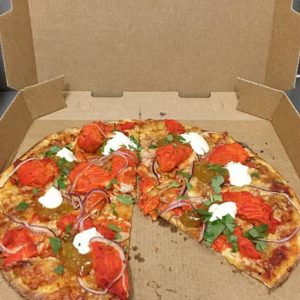 Redwood oven
Pizzas made with fresh, delicious ingredients.  Redwood oven has been open just over 6 months.  But if you want the elite versions of a 'Margherita' or 'Meat Lovers'..this is your place.  Although I favour the savoury side a little more…the dessert pizzas are a bit of a hit – especially if you whisper 'nutella' to your teenager you have dragged along.
The burger selection is a second option or Breaky on a Saturday when the Willunga Farmers market is in full swing.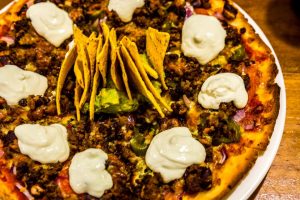 Oscar's Diner
Oscars is located on the Main Street of McLaren Vale.  Very accessible to those staying in accomodation in central McLaren Vale.  Open all the time! It can sometimes be a struggle to find a place open on Tuesday or Wednesday nights for food.  They have a full menu – but their mediterranean and mexican inpsired pizzas are to die for.   Oscars are more than happy to accomodate for vegetarians and gluten free, making it a good all round place to visit.  Our Oliver's Taranga Shiraz is a crowd favourite on their wine menu – and suits this quintessential McLaren Vale icon.
Near the beach:-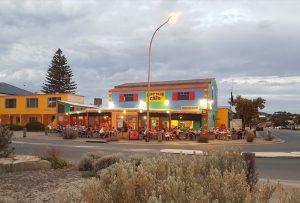 Deep Blue Cafe – Moana
This is a great option if you roll in sandy and wet from the beach.  A full sit down menu or a great two pizza special to take away – keeps the wolves at bay if you have hungry, tired littlies.  The pizza bases are nice and crunchy and some fantastic flavour options that strike a cord with most.  The Deep Blue special is special indeed.  Where can you go and get king prawns, meat and kalamata olives all on one pizza? Quite populated in the warm Summer months, but you never seem to have to wait that long.
Deep Blue >
Our 2019 Porchetta, Lamb and Beef Parties are booking up fast.  Check out our events page for tickets and availability >
Cheers Nicky