Welcome to our cooking series. It has become apparent during quarantine that the worlds population has more bakers than any of us ever knew. More casseroles and cakes have been left on doorsteps and delivered to the vulnerable. It's fun, it's kind and it's community.
Our first recipe is a solid Oliver favourite, often baked by Gran Marjorie Oliver. Marjorie passed away last year but we think of her as the lemon trees are being plucked for this favourite pudding.
Corrina took on her women winemaking cronies back in 2013 at 'Sips in the Sticks' at Bellwether where their brief was to make a 'dessert or pudding'. Corrina took the crown judged by the very strict CWA Penola President – Kate Spencer. What fun!
Please try it at home and shoot us a picture. It is time to knock Corrina off her lemon delicious perch.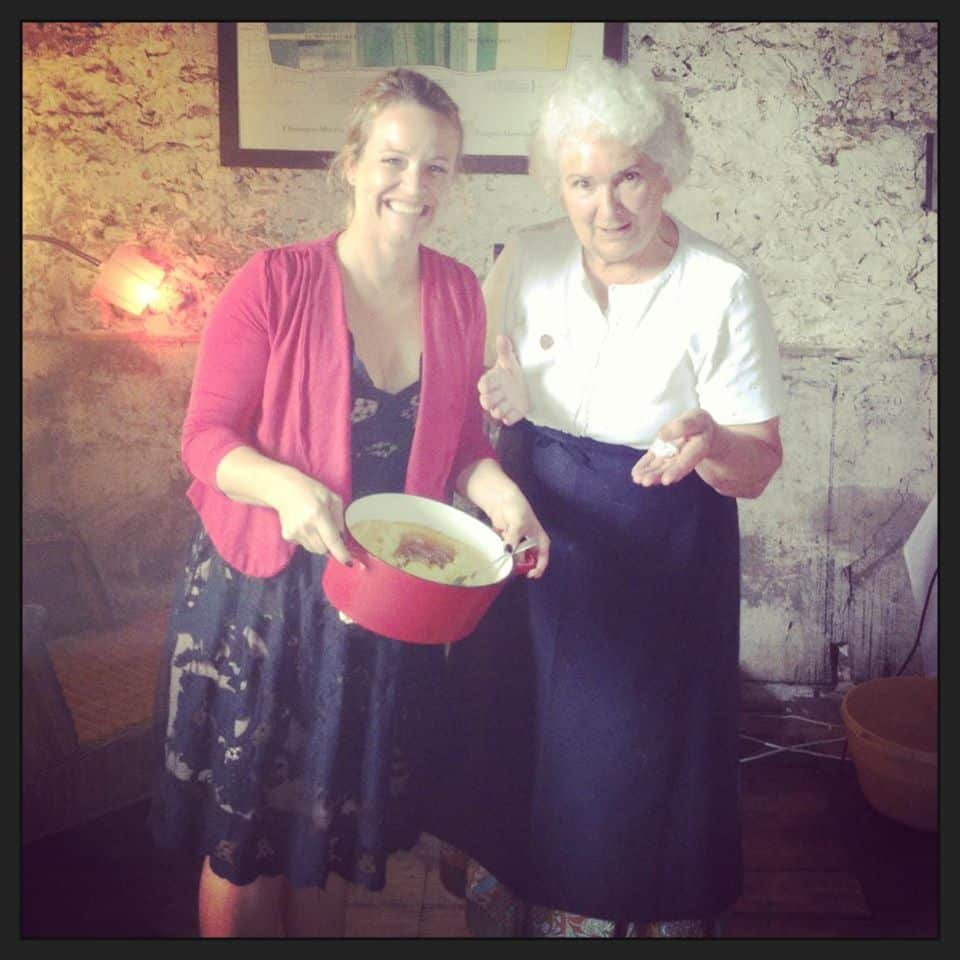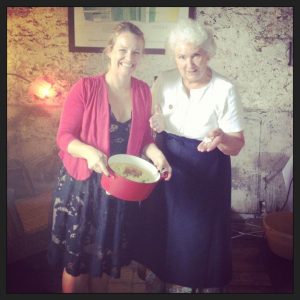 Gran's Lemon delicious pudding
Ingredients: 4 eggs, 1/2 cup of castor sugar, 1 cup of milk, 1 tablespoon SR Flour, grated rind and juice of 2 large lemons, pinch salt, extra tablespoon of sugar, icing sugar & cream to serve.
Separate eggs, beat 3 yolks with the sugar until light & creamy. Beat in milk, sifted flour, lemon rind & juice of lemons + pinch of salt. Beat 4 egg whites, adding extra sugar gradually, and continue beating until stiff, but not dry. Fold into lemon mixture. Pour into a greased deep oven proof dish and stand in a shallow pan of cold water. Bake in a moderate oven for 50-60 mins. Should have slight browning on the top. Dust with icing sugar and serve with cream while still warm.
YUM! Smells awesome
Wines we recommend with 'Gran's lemon delicious pudding'


2017 The Hunt for Mrs Oliver Methodé Traditionelle Fiano
Lemongrass, cut ruby grapefruit, buttered pine nut, toast, chalky powder note, mangosteen / lychee.

This effervescent Moscato is made from the fragrant White Frontignac grape. Rose petals, orange blossom and honey dew on the nose are followed by a sweet refreshingly light finish. Serve chilled.
Read more about our beloved Marjorie Oliver here>