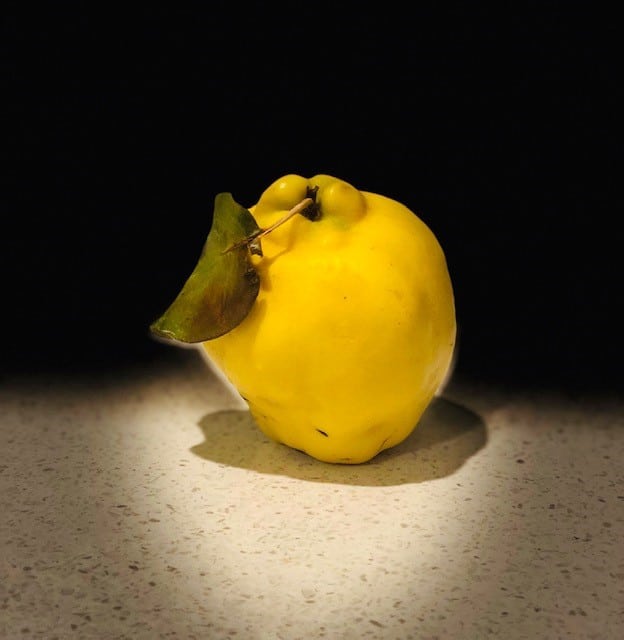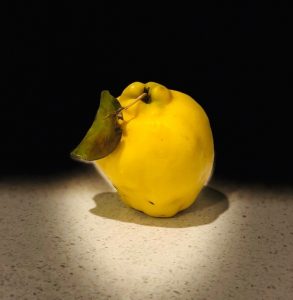 Gran Marjorie was legendary for her cooking. Super old skool English style and frugal, and everything seasonal and from scratch. No waste.
While the famous Lemon Delicious Pudding has been voted the number one family favourite dessert, coming a close second was her 'insert any seasonal fruit here' Roly-Poly's. Most of the time she would make apricot roly-poly, using fresh apricots plucked from the tree, halved and rolled into the pudding. But we have had the pleasure of versions ranging from peaches & nectarines, through grapes & figs (fresh & dried), mulberries, citrus peels and even jam. I think they are best when the fruit has a good amount of acidity to counter the sweetness of the syrup. It is also best served with fresh cream or ice-cream while still warm.
We have the last of our quinces now, so decided to make this in true Gran style, using what is in season & ensuring no waste (chickens got the peelings). Miah (Marjorie's Great Granddaughter, my daughter) is stuck at home during COVID, so she has taken over video production….you can tell she had a bit of time on her hands! She made our office kitchen smell like Grans for a little while, and served it up in Grans old bowls & spoons.
Hope you enjoy the recipe as much as we do as a family- you can also find a version in the Green & Gold Cookbook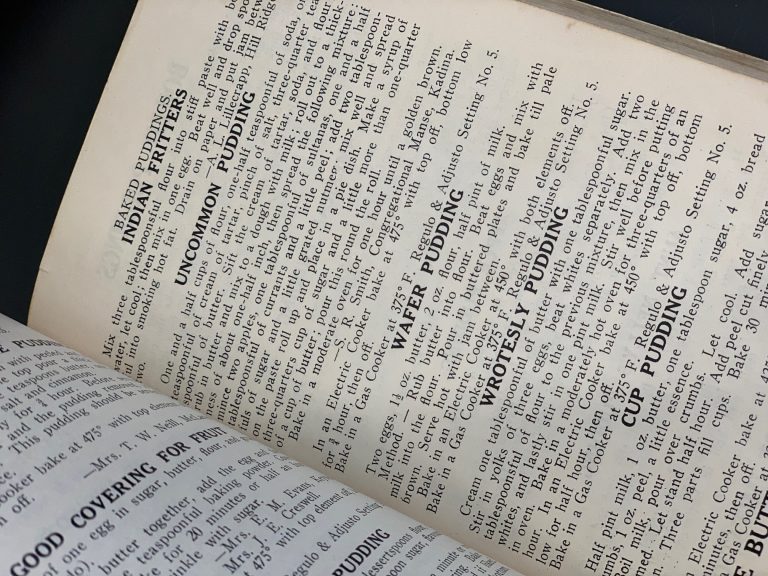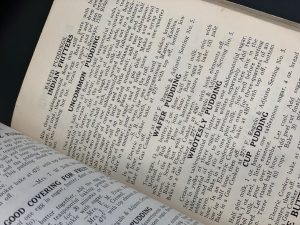 (we have the 15th ed. printed in 1942) as 'Uncommon Pudding' – but I like Grans name better.
INGREDIENTS
For the pastry/dough :
1 ½ cups SR flour
Pinch salt
¾ tspn butter
1 tbspn milk (enough to get right consistency in the pastry)
For the syrup:
¾ cup castor sugar (can also mix in some brown sugar for a different flavour)
½ cup butter
And any fruit you happen to have. For the quince- we had to poach it first, but other fruits shouldn't need to be. You probably need 2 or 3 cups worth of fruit, depending on how jampacked you want the roly-poly.
You could also add spices or a mixture of fruits. I prefer fruits with a bit of tang, but walk your own path.
METHOD
Pop the oven onto 250.
Make the pastry/dough. Sift the flour & salt, rub in the butter, and slowly add milk until you get the right consistency. It shouldn't be too sticky. Roll it out to around 5mm thickness. Doesn't need to be a neat shape.
Pop the fruit on the dough & roll it up with your own special flair. Pop it into a greased dish.
Make the syrup melting the sugar and butter on a low heat stirring, then pour it over the top of the roly-poly.
Pop into the oven and cook for around 1hr or until golden brown. Baste the syrup over the roly-poly every 15 mins or so.
Serve warm with cream and/or icecream (insert Fico gelato…Caramelised fig gelato gifted to us from our OTT friend Luke Cescato)
Send us a pic of your creation & hope it becomes a new family favourite in your household!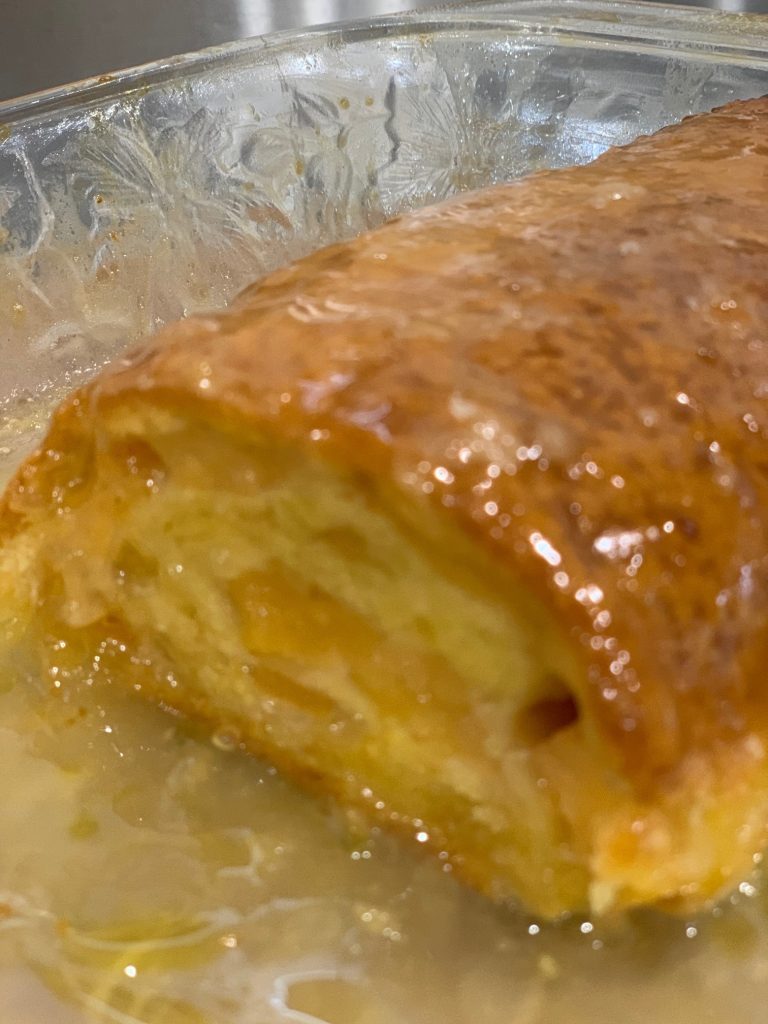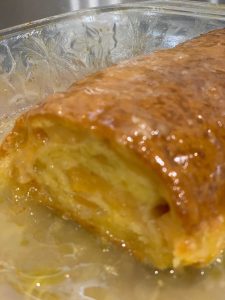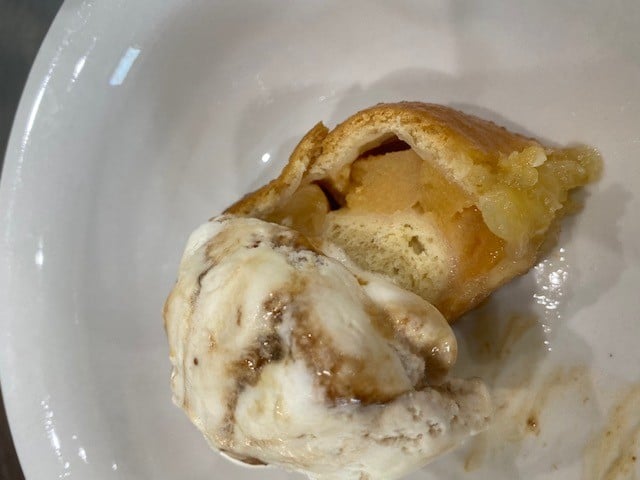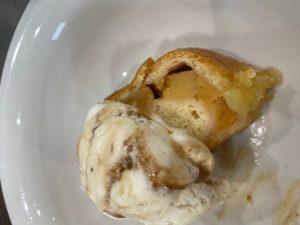 Recommended wines……
This Vermentino is a light, fresh and crisp little number that will make you feel like an invigorating sea breeze is whipping through your hair. A perfect lift for this aromatic quince pudding.
This is a powerful fortified Grenache, the sweet fruit is balanced by a fresh acidity. This fortified is extremely viscous, and the brandy soaked dried apricot character follows through on the palate. The Banished warms you up from the inside!