The 'Honour Roll' of fine Australian wine
Langton's Classification of Australian wine is the paramount form guide to Australia's finest wines. Entry into the Classification is based on a wine's reputation and track record at auction.
The inaugural Classification, in 1990, included just 34 wines. Classifications II, III and IV followed at approximately five-year intervals, tracking the leading wines, and documenting the dramatic growth and increasing maturity of the Australian fine wine scene.
Almost three decades on from its inception, the Classification's authority is firmly entrenched aorund the world.
The seventh edition – unveiled on 1 September 2018 – features 136 wines and incorporates a number of important changes and additions.
In its early years the Classification successfully strengthened the fledgling market for fine Australian wine. It is now arguably the most famous and widely-respected wine Classification outside Europe.
The formula for success
The two basic requirements for inclusion in the Classification are that a wine has been made for a minimum of 10 vintages and that it has a track record in the secondary market.
Eligibility rests on how well a wine performs in an open market – the volume of demand it attracts and the prices it realises. Ultimately, the reputation of a wine is based on its auction pedigree – the record it builds up, over time.
Access our database of over one million auction price realisations..
Charting an evolution
Revised every five years, the Classification documents an evolving Australian winemaking culture at the forefront of innovation and excellence in the world of fine wine. It also reflects a continuing momentum towards single vineyard wines and regional identity. It maintains a strong emphasis on red wines, particularly labels renowned for cellaring potential.
The Classification is market-driven, and the market shifts and changes over time. While a number of wines have moved within categories, all wines from Classification V have been retained in Classification VI, underlining the maturity and stability of the market.
See previous Classifications:
Classification I. 1990 34 Wines
Classification II. 199664 Wines
Classification III. 200089 Wines
Classification IV. 2005101 Wines
Classification V. 2010 123 Wines
Understanding the Classification
The Classification is aimed at anyone with an interest in fine wine. Many will be connoisseurs and collectors, and the Classification inevitably includes wines that are popular with investors. While some classified wines have increased in value over time, Langton's advice is to beware of investing in wine for financial profit without a full understanding of the pitfalls.
As a reflection of market sentiment captured on a regular, moving basis, the Classification does not and cannot aim to be absolute or definitive; the market is always in flux.
The authority of the Classification derives from its independence; the fundamental criteria for inclusion are objective and market-driven.
The Classification is a market barometer. It is not meant to entrench an order of things.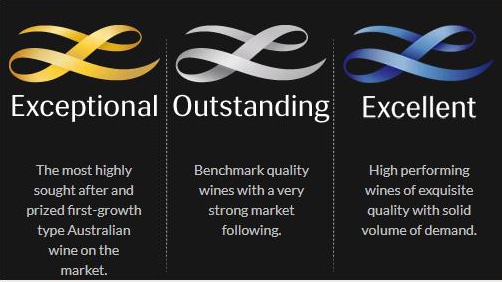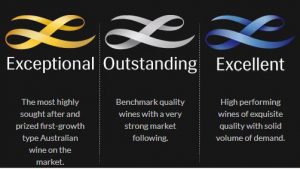 Blog source :-        https://www.langtons.com.au/classification/explained