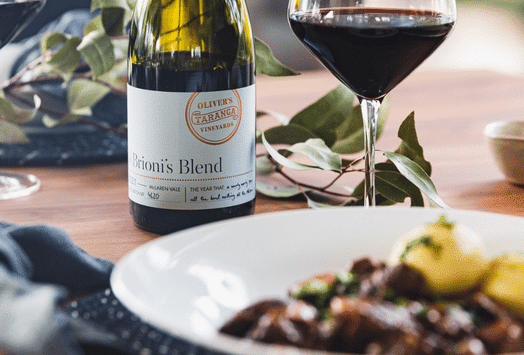 This month's cooking series recipe feature is Beef Bourguignon matched with Oliver's Taranga Brioni's Blend
After a small taste of Spring weather, McLaren Vale has had another winter blast – so we're bringing out the winter warmer recipes again!
This recipe is a simple, hearty fare to enjoy with a glass of red. Reach for a bottle of Oliver's Brioni's Blend. Our juicy blend of Mataro, Touriga, Shiraz.
Recipe – Serves 4
Ingredients:
Beef Bourguignon
1.4kg chuck steak, diced
250g bacon, diced
2 cups red wine
2 cups Beef stock
2 tbsp Plain Flour
2 Carrots, diced
1 Large onion, diced
6 Garlic cloves, minced
2 tbs tomato paste
400g Swiss brown/button mushrooms
20g butter
Salt and pepper to taste
2 tbsp Flat-leaf parsley
1 tbs thyme
Side Potatoes
2 tbsp Olive oil
1kg Potatoes
2 tbsp Flat-leaf parsley
20g butter
Method:
Add oil to a heavy based casserole dish set over medium heat. Add bacon and lightly fry, then remove from dish and set aside
Brown the meat in batches, taking care not to overcrowd the dish, remove and set aside
Add carrot, onion, garlic and cook until softened. You may need to add some extra olive oil at this stage
Return the meat & bacon to the dish. Add flour, tomato paste and season with salt and pepper
Add thyme and parsley, then add the red wine and beef stock, bring to a simmer
Meanwhile add the mushrooms to a separate fry pan and cook with butter and parsley, then add to the casserole dish
Cover and simmer for 2.5 hours
Boil potatoes, and stir through butter and parsley before serving
*This dish also works well with mashed potatoes
​Remember to take a pic and share on socials using hashtag #oliverstarangacookingseries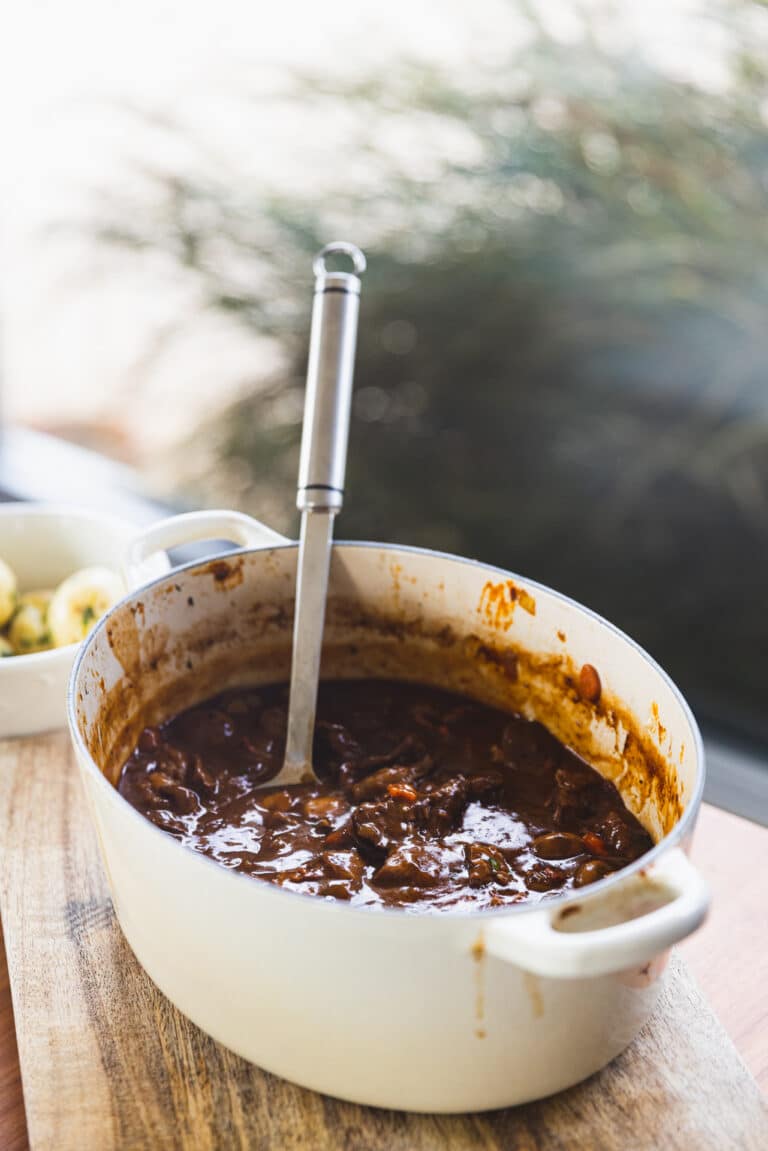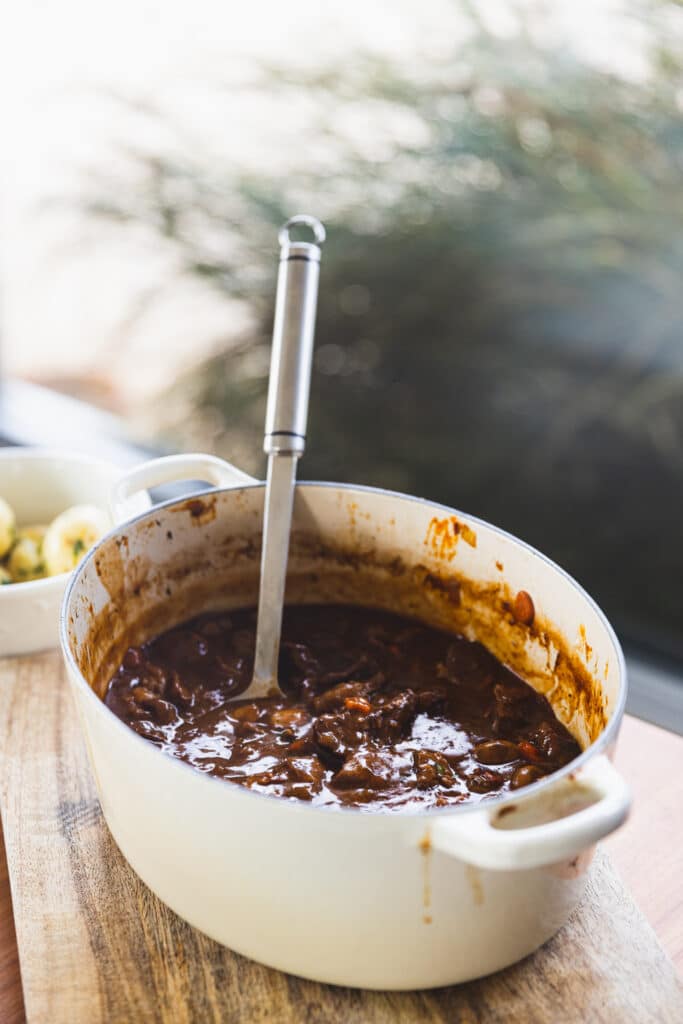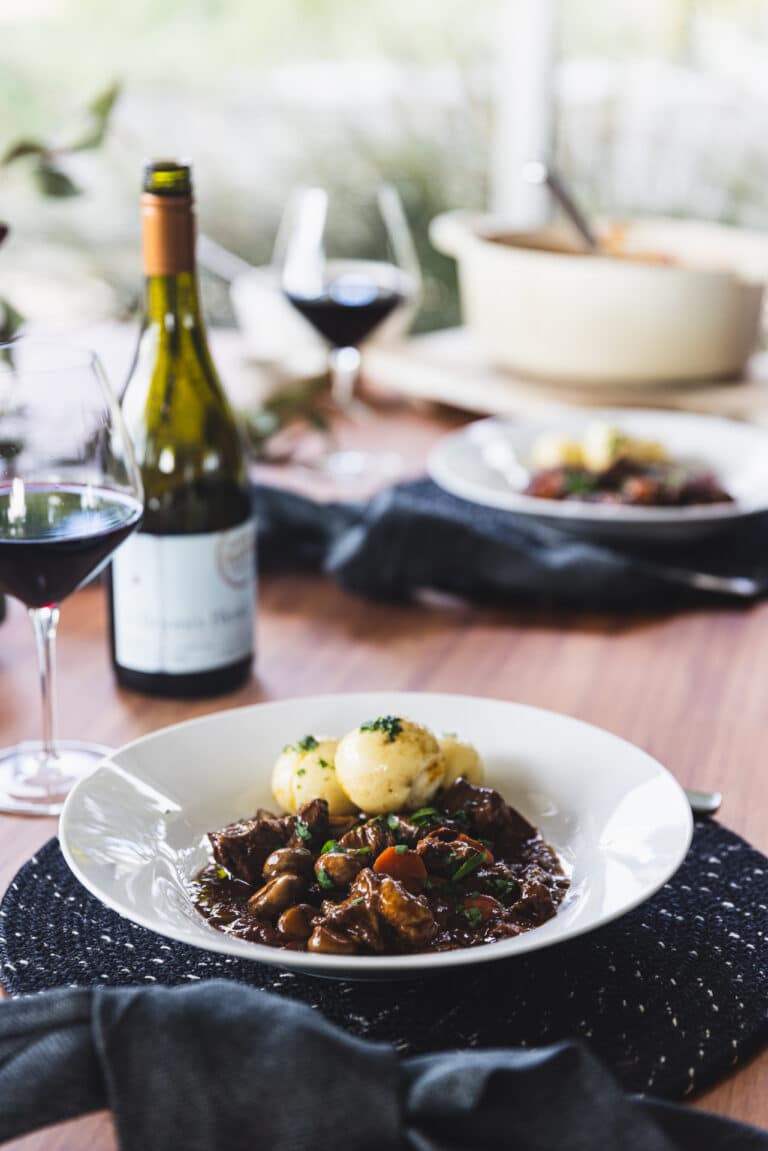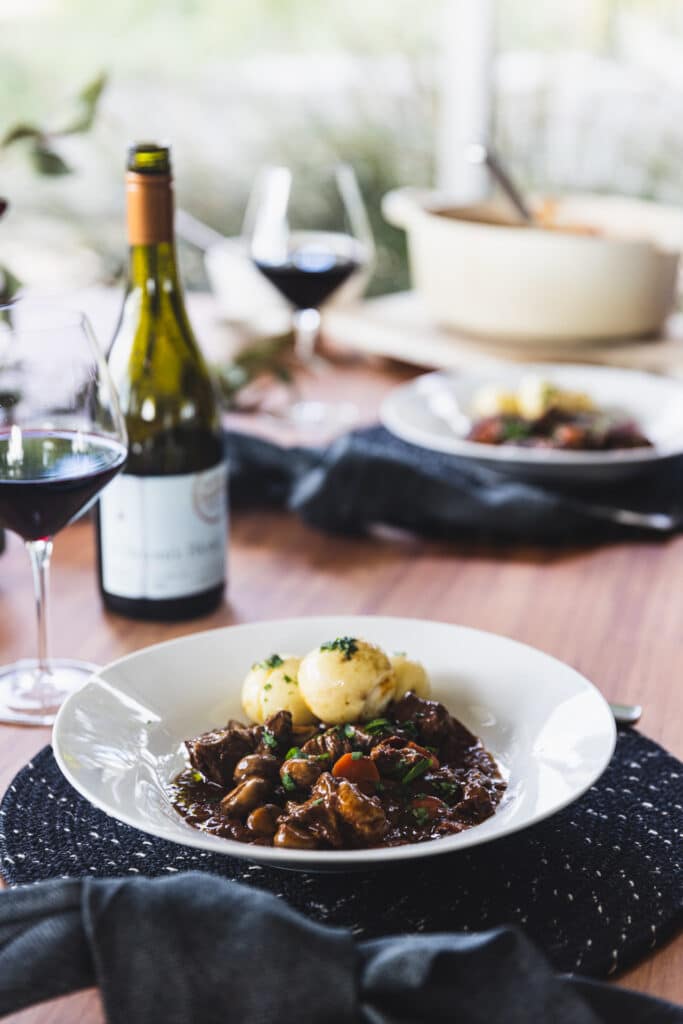 SHARE WITH FRIENDS