The crew at Oliver's Taranga have taken on the philosophy of making a 'few small changes' each year to move towards running a sustainable office and wine distribution warehouse. Alongside the regular recycling of glass, cardboard and compost, here are a few tweaks which have us moving in the right direction. We look forward to introducing more sustainable developments in the new year.
'TU-PAC' cardboard recycling machine
In August 2019 we purchased the Recycle Pack RP325 that enables us to turn all of our waste cardboard into wine packing material
Meaning….no more plastic (even for 3 packs), no more polystyrene, no more bubble wrap and much more reuse of our cardboard waste. Such a massive win win. And it feels so satisfying watching the cardboard going through the machine! This allowed us to reduce our cardboard recycling bin to a small one and significantly reduced our pick ups.
Watch 'TuPack' (lovingly named) in action >
Pallet wrap – soft plastics
In the warehouse we wrap and unwrap layers and layers of soft pallet plastic. This year we have started collecting the used wrap in old fruit bins. Once full, we direct it to 'Torresans' our friends in business and bottling where it is bailed up and sold off for recycling. We have also started to experiment with biodegradable pallet wrap options. Stay tuned…..
Compostable Tape
Another resource that we use so much of is packaging tape. The compostable tape is a little more expensive than regular tape but we feel happy that it won't be hanging around on our earth for as long. If you buy in bulk the price is quite comparable. Thumbs up for this product from BUY Eco Green.
https://www.buyecogreen.com.au/index.php?route=common/home
Australia's first natural rubber adhesive packaging tape that meets AS 4736 (2006) regarding compostability & biodegradability. Hand tearable with easy unwind, suitable for sealing & heavy packaging & industrial composting.
80m long roll – that's 30 metres or more than 1 & 1/2 times longer than most packaging tapes on the market!
100% biobased film made from 90% renewable resources
Core made from 100 % recycled cardboard;
Australia's first natural rubber adhesive
Suitable for industrial composting
For sealing medium-weight parcels and packages
AS 4736 (2006) regarding compostability & biodegradability
Who gives a Crap toilet paper
These guys are just legends! Many of the staff have been using the toilet paper product at home for years so it was a smooth transisition. They have recently introduced paper towel which we purchase on occasion too. Here's a little more about this company –
First of all, it's funny. Lots of room for toilet jokes, which we love. But really, we love toilet paper because for us, it's our way of making a difference. We started Who Gives A Crap when we learnt that 2.4 billion people don't have access to a toilet (now 2 billion – yay for progress!). That's roughly 40% of the global population and means that around 289,000 children under five die every year from diarrhoeal diseases caused by poor water and sanitation. That's almost 800 children per day, or one child every two minutes.
We thought that was pretty crap. So in July 2012, Simon, Jehan and Danny launched Who Gives A Crap with a crowdfunding campaign on IndieGoGo. Simon sat on a toilet in our draughty warehouse and refused to move until we had raised enough pre-orders to start production. 50 hours and one cold bottom later, we'd raised over $50,000 (see the video here!)
We delivered our first product in March 2013 and have been thrilled to keep growing ever since. Not just because our toilet paper is gracing bathrooms across the country but also because we donate 50% of our profits to help build toilets and improve sanitation in the developing world.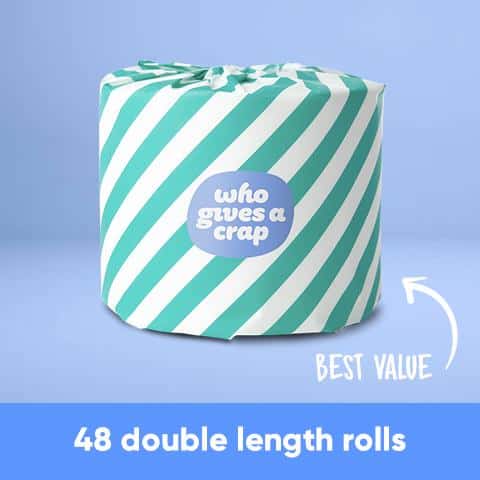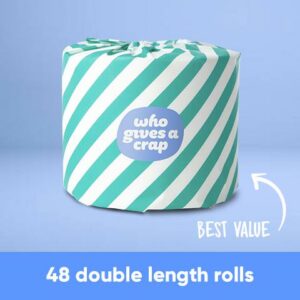 Solar installation
We have had solar on the farmhouses and vineyard worksheds for quite sometime. In this past year we have joined the gang and have a system installed at the cellar door. We are totally self sufficient in a short space of time. Don Oliver is addicted to the usage app on his mobile and makes us all accountable here for our AC or light consumption. Particularly for systems left on at night 😉
Paperless office
Movement is gradual in this area but after our big renovations which are in process at the moment, we aim to become as paperless as possible in the new set up. Some of us 'Gen X's" are feeling a little nervous but we know it needs to be done.
Stainless Steel chopsticks
We have the best 'sushi bar' in our local Romeo's supermarket. Our consumption is a regular occurence so Corrina invested in some stainless steel chopsticks so we can reuse. Larger containers of ginger and soy sauce is also a good idea. Reduce the little fish plastic.
We hope this inspires you to make a few changes in business and to keep being sustainable for the future of all of our families.