2021 Oliver's Taranga Shiraz
$32.00 / bottle
Shiraz is what the Oliver's love and it is in Shiraz that they trust. A full-bodied, rich wine; dark chocolate and mocha notes fill the nose, while the palate is all mulberries, dutch liquorice and cacao. It will reward aging, just as the same sweet patch of dirt has rewarded the Oliver family for generations.
Specifications
Region
Winemaker
Winemaker
Corrina Wright, 6th Generation
Grape Variety
Grape Variety
100% Shiraz
History
History
Made exclusively from our Taranga vineyard, the 2021 Shiraz shows all of the delicious flavours that you have come to know and love. Made from vines aged 15 to 70 years old, our Taranga estate Shiraz always delivers.
Aroma
Aroma
Bright mulberry and blackberry on the nose, dark chocolate and mocha notes. All the aroma you have come to know and love from our trusted McLaren Vale Shiraz.
Wine & Vintage
Wine & Vintage
2021 was one of the best vintages we have ever had in McLaren Vale. After two years of very low crops and drought, 2021 was perfect in almost every way - apart from a global pandemic that is! Pretty much perfect ripening conditions and one that we will remember for years to come.
Palate
Palate
Generous and full bodied on the palate, violets, black cherry and boysenberry. Chocolate nibs and vanillan oak round out the palate. An incredible vintage and one that will reward aging.
The Year That Continued
The Year That Continued
Only 180+ years in the making, we finally opened our newly renovated cellar door in December 2021 (in the midst of what felt like the twentybillionth wave of COVID!) We had an incredible welcome from Kaurna custodian Karl Telfer, and The Chair of Tourism SA cut the ribbon to open the new spaces. We were thankful to all our local builders and tradies who helped us create such a special venue.
Colour
Alcohol
Reviews
Medium deep crimson. Intense blackberry, brambly aromas with vanilla/ mocha notes. Well-balanced and classic in structure with deep set blackberry, brambly fruits, fine gravelly/ slinky textures, very good mid-palate richness and underlying mocha oak. Lovey fruit sweetness, complexity and mineral length – extraordinary value. Drink now–2028. 95 points.
- Andrew Caillard, Vintage Journal
This is a "Do I?" or "Don't I?" kind of wine. Do I drink it now, or do I tuck it away somewhere safe for a while? I am in two minds. The '21 is such a superb vintage, you know it's going to age a treat. And with those firm tannins laying such a strong base, it will be an age-worthy wine. But then the fruit is so tempting now. The scent of bramble, black cherry, black berries, briar with a dash of oak-led pencil shavings sets the scene for a palate that showcases Vale Shiraz in a great year. There's complexity and good concentration as more and more is slowly revealed with a layer of bitter chocolate here, light spices there, tied up tightly by firm tannins finishing with a cherry pip astringency. Super clean. But, yes, with more time so much more will be revealed. 92 points.
- Jeni Port, Wine Pilot
Red frogs wrap around black cherry and pomegranate with sweet baking spices. Like walking into a Darrell Lea store back in the good old days where soft liquor meets all things chocolatey and childlike fancy. For those seeking the unctuous nature of McLaren Vale's Shiraz fruit, it's all here. Bestowing layers of fruit, carrying acidity and finely sieved tannins. Hard wine to go past at that price point. Drink with fatty lamb roast. 92 points.
- Shanteh Wale, Wine Pilot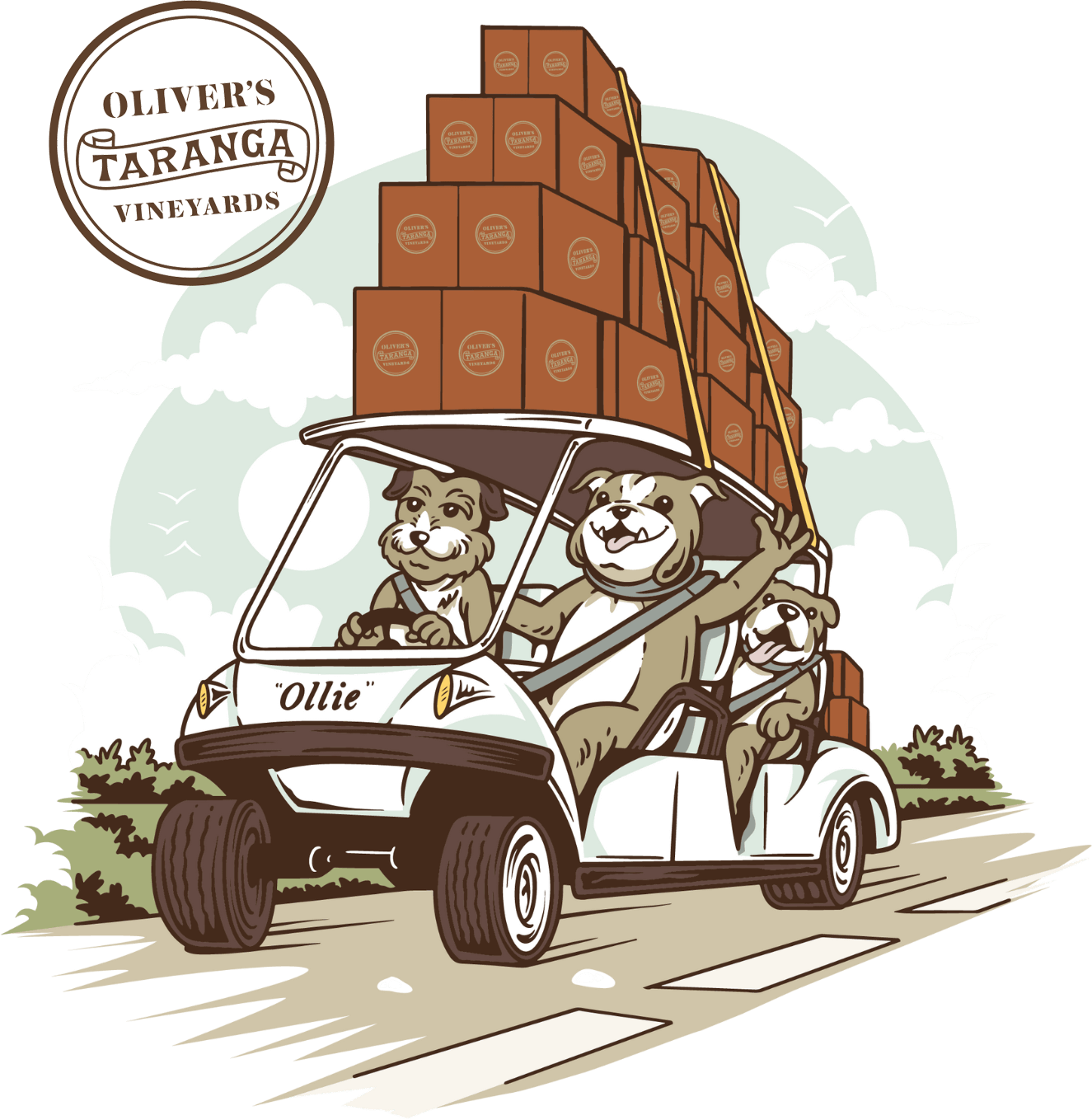 JOIN THE EXCLUSIVE
OTT CLUB
FREE FREIGHT
GREAT DISCOUNTS
EXCLUSIVE WINES
MEMBER EVENTS