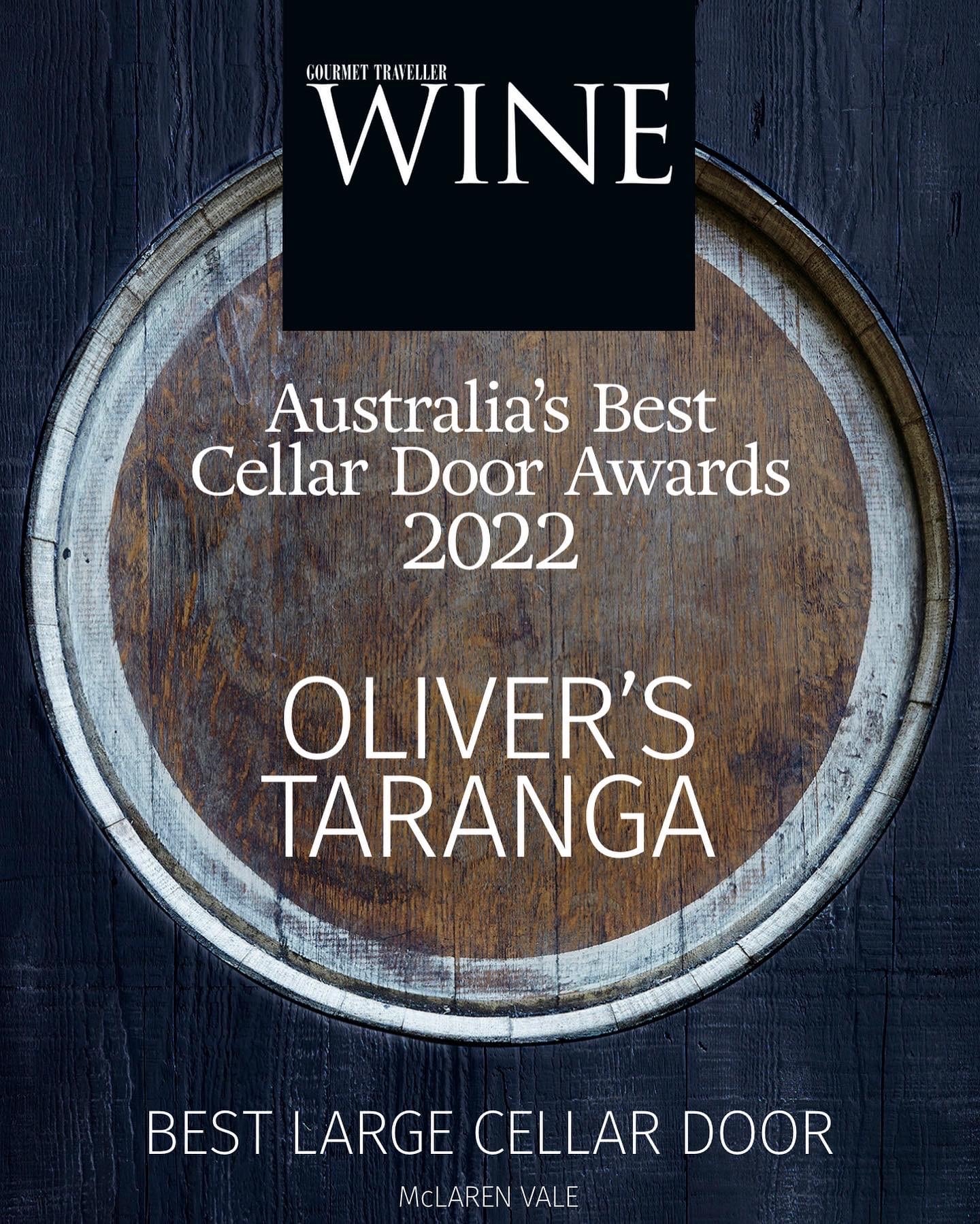 Our new reno is finished! We have several tasting and vineyard experiences to choose from and now we have be awarded the Gourmet Wine Traveller "Best Large Cellar door in McLaren Vale"
Thank you to all of our visitors over the Summer since we opened the new build. It's been a blast.
Where rolling hills meet some of the most stunning coastline in Australia, this is a region that is very easy on the eye and one that enjoys a great climate for wine grapes. It's long attracted those who appreciate quality living and so you'll find endless opportunities to lose yourself in relaxed, nourishing enjoyment. Newer varieties from Europe's Mediterranean countries have found a home here and grenache is the red hot grape of the moment. There's a proud food culture that fuels the Vale and you'll find the locals are full of warmth and generosity. Good times await.
A big congratulations to our other McLaren Vale category winners:
Sherrah, Bondar and Lino Ramble – Star cellar door
Berg Herring – Best Small Cellar Door
Mitolo – Cellar Door with best food
Gemtree – Best Tasting Experience
SHARE WITH FRIENDS