It's a team effort this Rosé making bizzo.  The fruit for the 'Chica' Mencia Rosé is a labour of love and started with just 900 bottles in 2014.  The 2020 morning hand-pick, kicked off vintage for Oliver's Taranga on February 14th.  It wasn't quite the Valentines date I had anticipated but it is good to gather and 'shoot the breeze' with the vineyard folk.  The dogs were at our feet – Toddlers being wrangled – but it is a short stint of morning fun and chatter.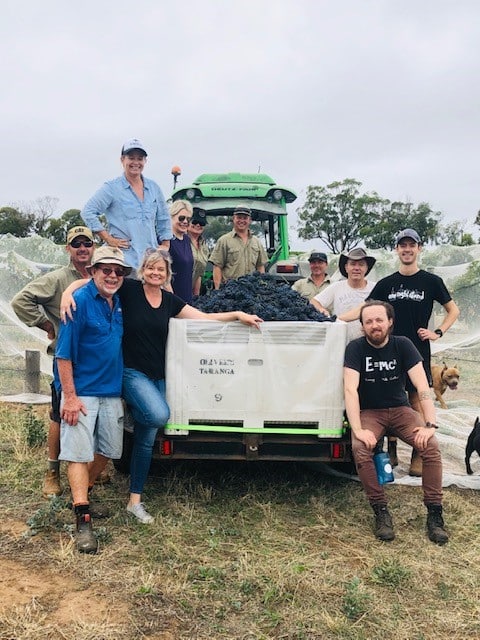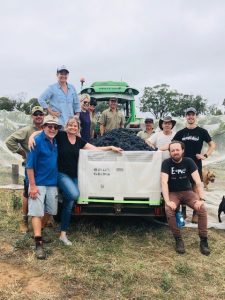 Mencia is a medium bodied variety with it's native origins from regions in the the North west of Spain. – Bierzo, Galacia, Ribeira Sacra and Valedorra's regions.  This variety can also be known as 'Jaen' in the Dao region of Portugal.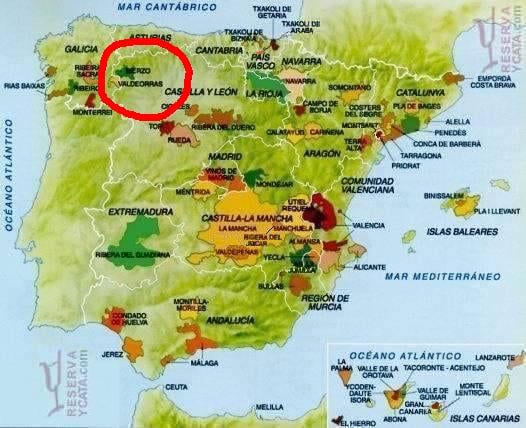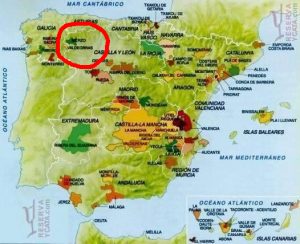 Traditionally, this variety appears to be an astringent, savoury medium bodied red.  Earlier, fresher drinking supported these Spanish regions as their rustic drinking red.
Over more recent years and with the improvement of vineyard practices, it is not unusual to find a deep crimson red Mencia, full of violets and pretty red fruit with the medium palate backed with great tannins and and a fresh acidity.
2014 was the first of our Rosé – Archive blog
We all met up at 9am on an overcast- perfect handpicking day!  With all hands on deck it only took a couple of hours.  The Mencia crop looked great and we were happy with 1400kg.  Once in the picking bin we had all feet in for a quick stomp and then it was carefully sealed in plastic to begin fermentation- Carbonic Maceration.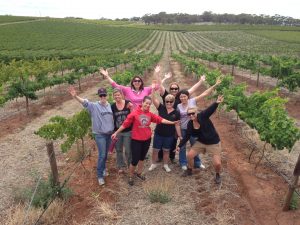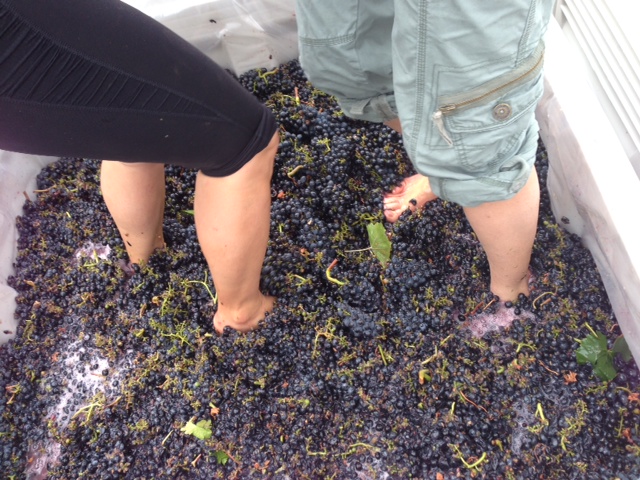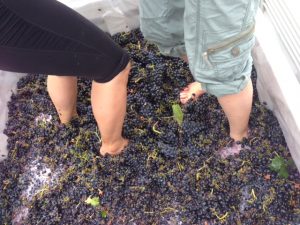 Mencia Rose making process
What is Carbonic Maceration?
Carbonic Maceration is often employed to make lighter reds which are fruitier and more aromatic.  The region that comes to mind in Europe which is associated with this process is Beaujolais.
There are many variations on approaches to carbonic maceration, but I will explain it the best I can and the approach we adopted in this trial.
Carbonic Maceration is essentially the process that occurs when intact bunches are fermented in a sealed vessel, which is filled with carbon dioxide.  For us we added dry ice (CO2 producing) to plastic sealed grapes in the picking bins.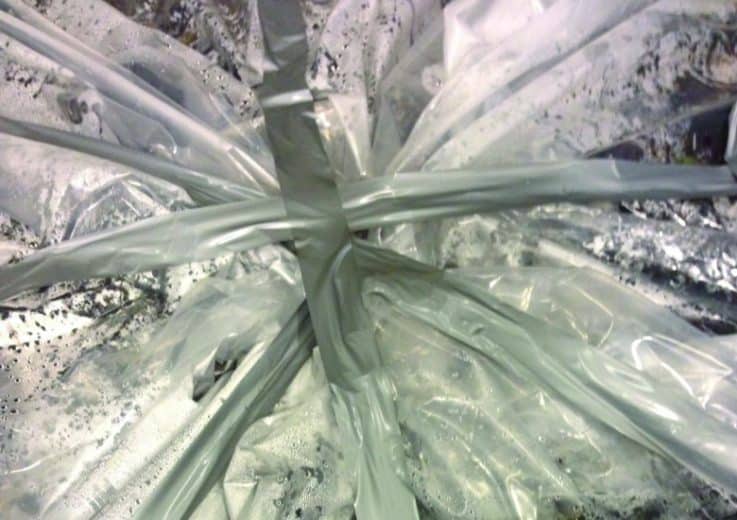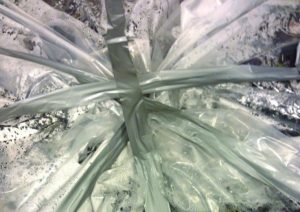 Plastic wrapped Menica
In the absence of oxygen, these intact berries begin a intracellular fermentation process.  Some alcohol is produced along with some other compounds which are great for wine flavour.
If the ferment is left long enough (eg a week or so) the berry will begin to breakdown and juice will be released.  However, usually and in our case the juice was pressed out in about 3-4 days, allowing the rest of the ferment to be carried out by yeast.  The result is a pale coloured red wine, with lower tannin and enhanced fruit aromatics.
You want more? A brief explanation of aerobic and anaerobic fermentation
There is quite a distinction between aerobic and anaerobic respiration – Aerobic happens in the presence of oxygen.  The cells of the grape need energy and they use oxygen as its source to break down the sugar, which produces CO2, sugar and water and starts fermentation.
In the absence of oxygen, anaerobic respiration can take place in some cells. They are less able to provide the desired resulting alcohols than yeast and it needs to be monitored otherwise the berry will die if left too long.
The benefit of anaerobic respiration is that certain polyphenols (eg tannins and anthocyanins) are dereived from the pulp and skin of the berries which ulitmately turns the flesh pink.  Additionally certain compounds are also produced which are important to flavour. Eg amino acids are extracted from grape solids, which also increase the nutrient state of the juices.  These amino acids are also a precursor to flavour.
So in conclusion we can say that the Mencia has partially been put through Carbonic Maceration.  It is important to note that as per previous blog,  we did stomp a small proportion of juice before wrapping up, which would help yeast begin to thrive for aerobic respiration.  The remaining intact berries begin internal fermentation-anaerobic respiration.  These still have quite high sugar which post pressing keeps the ferment going.
As the vines have matured we made our first Menica Red (Light bodied red) in 2016.
We pressed the 2020 'Chica' Mencia Rosé and she is looking fine! …..like watermelon