Early Feb 2019, Corrina and Dan Wright are set to open Swell Brewing Company on Oliver's Road.  We are pretty excited that their hard work and efforts will be rewarded with their substantial craft beer range on tap.  With room to move, a fantastic grassed area, food and some pretty speccy urinals – the OTT crew here all know where knock off drinks will be soon. We were lucky to have a little tour of the pad just before Christmas so we can't wait to see the doors open for you all.  Stay tuned…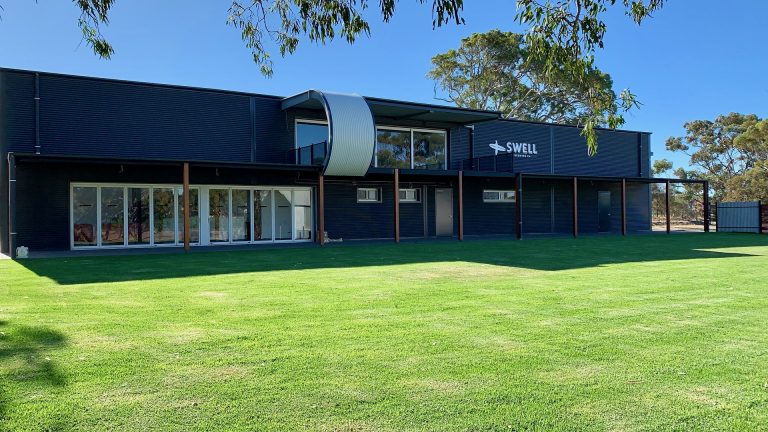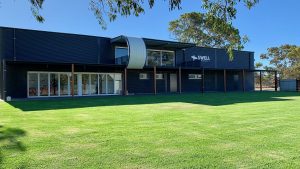 >Swell Brewing Co.
Check out our other craft beer recommendations in McLaren Vale and create yourself a trail. But remember to pop in for a cleansing wine at Oliver's Taranga in between 😉
Victor's Place
Just as you veer towards McLaren Vale on South Road, Old Noarlunga you will see the restored stone buildings on the left that are now known as Victor's Place. With a simple delicious menu accompanied by wine and beer flights, should be your first or last stop as you enter the McLaren Vale region. An amazing view into the Old Noarlunga Gorge and township. Great lawn areas to relax so you can bring the family.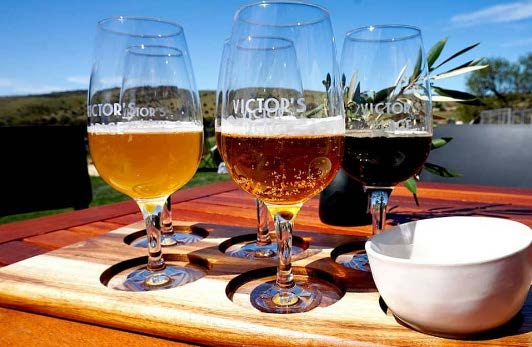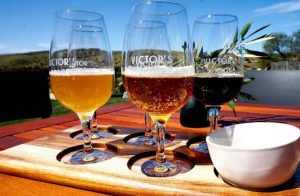 >Victor's Place
62 Victor Harbor Rd, Old Noarlunga
The Shifty Lizard Brewing Company
The Shifty Lizard Taphouse is Located in the picturesque town of Willunga SA.
The co-founders, Lee and Danny have been mates going on twenty years now. Growing up in the picturesque Onkaparinga district of Adelaide, they spent their days on their push bikes and kicking the footy around the local football club.
Fast forward to the present day, brush over the ten years Lee spent in the UK working for some of Europe's largest breweries, and the two year stint Danny spent OS traveling and developing his illustration style. And you will come crashing into the pair of them combining talents and experiences to build a fine range of ales with a unique image.
Come in and chat to these blokes while you sample all fresh beer from the tap. Then take a bunch home to share with your mates!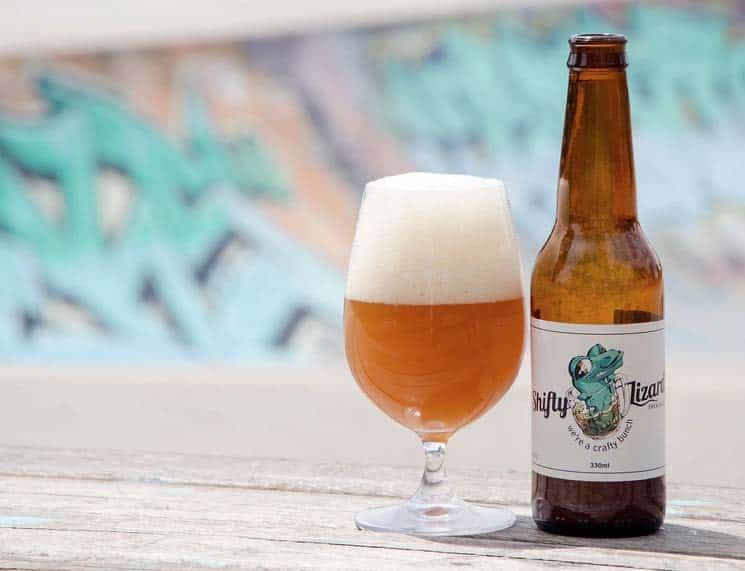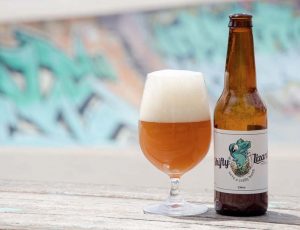 >Shifty Lizard Brewing Company
Ekhidna Beers and Ciders
Matt Rechner from Ekhidna Wines is shaking every branch of the tree to provide you with the full McLaren Vale/Fleurieu experience. Ekhidna is located on Branson Road. Food, wine and produce are the main jam but don't forget their estate made beers , cider and alcoholic ginger beer. All available to enjoy on tap. With room for helicopter landing, orchard wanderings and catered events- the possibilities are endless. Matt isn't shy to give anything a crack, accommodation recently opened on the property offering you a place to lay your weary head at the end of a day complete at Ekhidna.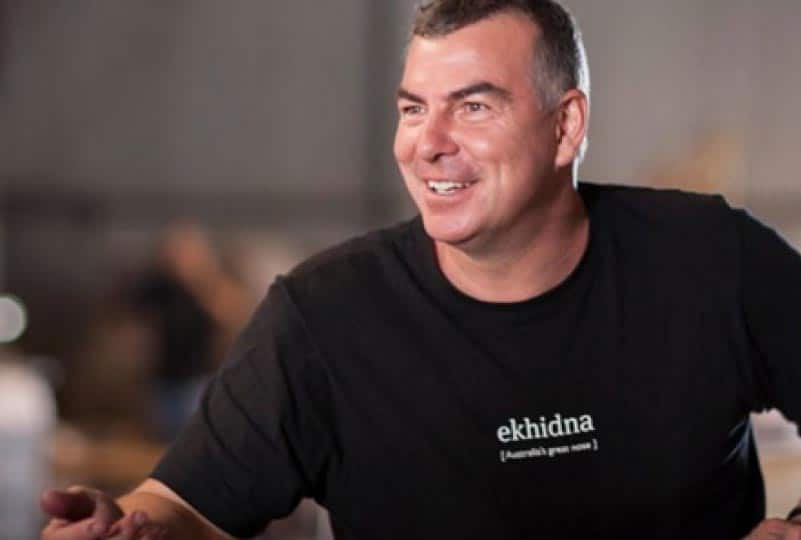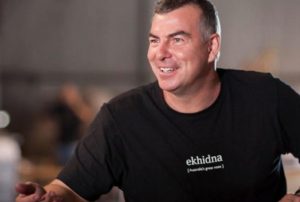 >Ekhidna Winery- Beers and Ciders
Goodieson's Brewery
Jeff and Mary Goodieson bring to McLaren Vale the essence of 'craft beer'. After fleeing Sydney for a sea change and an opportunity for Jeff to follow his brewing dreams – Goodieson Brewery was formed. A couple of acres, a couple of kids and more than a couple of years of blood, sweat and tears they have become respected members of the community. With over five different brews to call their own, a seven days a week cellar door, online presence and a thriving stall at the Willunga Farmers Market –we can feel confident that they will keep us and visitors in supply of the 'good stuff '.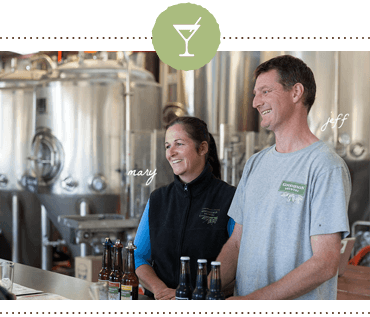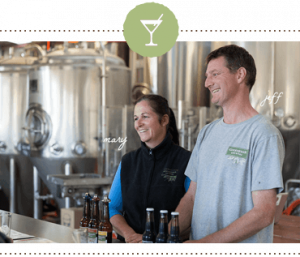 >Goodieson Brewery
A little further a field…….
Forktree Brewing 
A converted shearing shed perched on Ben Hatcher's family property in Carrickalinga is home to the latest brewery to open on the Fleurieu Peninsula. Forktree Estate was a sprawling farm dating back to the 1800's but the shearing shed had not been used in years.
Ben has a passion for brewing, along with some handy experience with brewing mate Stephen Nelsen who brews at the Woolshed Brewery in Renmark. This combined with lots of advice and assistance from local established brewers from the Smiling Samoyed, Forktree Brewing has the recipe for success. This has been a sympathetic renovation to the original building using old materials from the farm with addition of shiny new walls complete with a glass frontage and a 18 metre deck with panoramic view of the sprawling hills to the coast all the way to Cape Jervis. I can't think of a better place to enjoy a 'Forktree' Sunrise ale, I wonder if they would let me in that early?
Bring on some Summer Lovin'.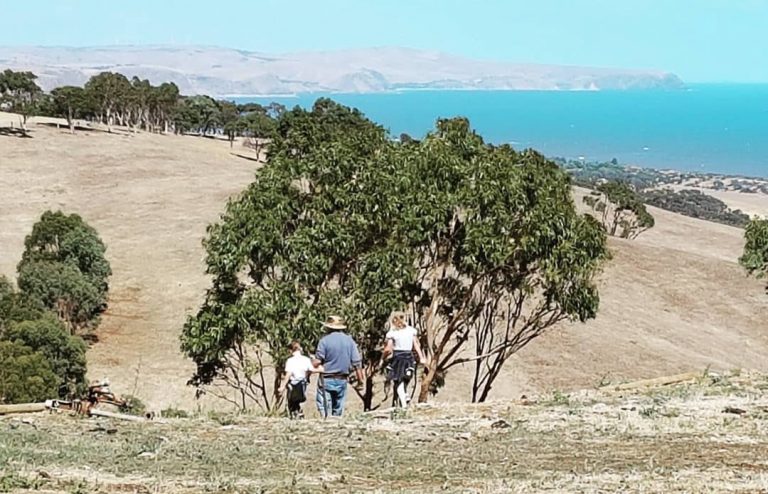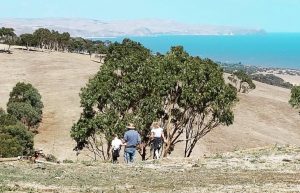 > Forktree Brewing
935 Forktree Rd, Carrickalinga 
Stay tuned for Distilleries and spirits……….
Need some help with places to explore while you are on the Fleurieu… read our free downloadable quarterly pdfs on 'The Best things to do in McLaren Vale and the Fleurieu Peninsula.  Get amongst it!  Discover more >