Six generations of stubborn, competitive growers and one equally spirited winemaker- that's the Oliver family. Living smack bang in the middle of McLaren Vale, they flourish on producing perfect parcels of fruit on their 100 hectare 'Taranga' property. Their collection of small batch, handcrafted wines speak of both the variety and vintage, capturing a time and place, while continuing to document the family's ongoing 182 year relationship with the land.
While we have had a long love affair with McLaren Vale's well known varieties, we also work with some more emerging grapes. On our vineyard you will find Mataro, Grenache, Cabernet Sauvignon, Shiraz, Vermentino, Fiano, Tempranillo, Mencia, Touriga, Sagrantino, and White Frontignac. While we only make wines from grapes grown exclusively on our Taranga vineyard, we also sell our premium grapes to a number of other wineries like d'Arenberg, Penfolds, Wirra Wirra and Seppeltsfield each year.
Exactly why William Oliver, his wife Elizabeth and their two children left their home in the Scottish border town of Samieston and set sail for the distant shores of South Australia is a mystery. Their destination was a fledgling colony, with an immigrant population of less than 15-thousand and the journey to get there was a treacherous one. But William Oliver was not a man to be deterred by difficulties.
So determined was he to start a new life that on the 2nd of October 1839, he bought an 'unseen' parcel of land in this foreign place and days later hustled his family aboard the 360 tonne sailing ship 'The Delhi' bound for South Australia.The journey was an unremarkable one. Like many of the immigrants of this time the family slept in close quarters and survived on a diet of dry biscuits, preserved meat, rice, suet and potatoes.
What is remarkable is what the Olivers did when they landed in this strange new land in December 1839. In amidst producing ten children and setting up a mixed farm with no infrastructure, William Oliver decided to plant wine grapes. Exactly why he strayed from the traditional mix of stock and orchards is another mystery. Perhaps he enjoyed a tipple himself, or maybe the Olivers were true entrepreneurs, seeing opportunity where others saw difficulty. He named the farms 'Whitehill' and 'Taranga', and both portions properties are still proudly in family hands.
Whatever the reason, the decision to grow wine grapes, paved the way for a six-generation-strong family story of Olivers growing wine grapes in the 'Seaview' subregion of McLaren Vale. He amassed around 3000 acres by the time he passed away, which was shared amongst his children.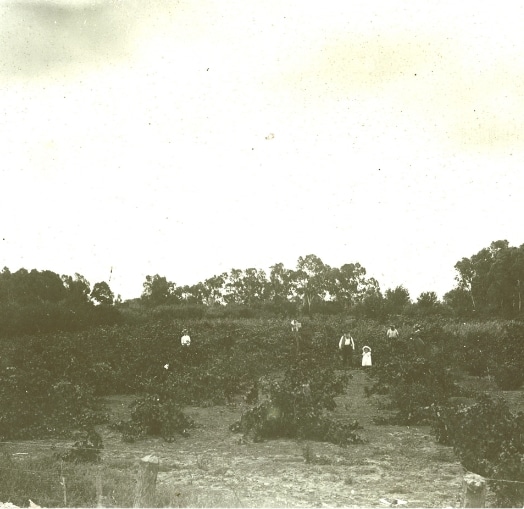 When William died at the ripe old age of 76, he was buried beside Elizabeth in a marble crypt in the family cemetery on the northern edge of the Taranga property. He left behind seven children (three were to die young from infectious diseases), 18 horses, 38 head of cattle, 400 'fat sheep', three pigs, poultry, wagons ploughs and a seed sower. Most importantly perhaps, his estate included four thousand gallons of 'good wine'.
Today, the Oliver family has expanded on those first two holdings and the art of growing grapes has moved into a high-tech world of computerised soil monitoring systems and state-of-the-art irrigation technology. Also, the varietal mix has changed over the years. The Shiraz, Grenache and Mataro are still grown, now we see emerging varieties like Fiano, Vermentino, Tempranillo, Sagrantino & Mencia gaining a foothold. When it comes to producing their premium quality wine grapes, the Olivers still rely on good, old gut-instinct, that only comes with a lifelong knowledge of the land and a love of wine that runs through their veins.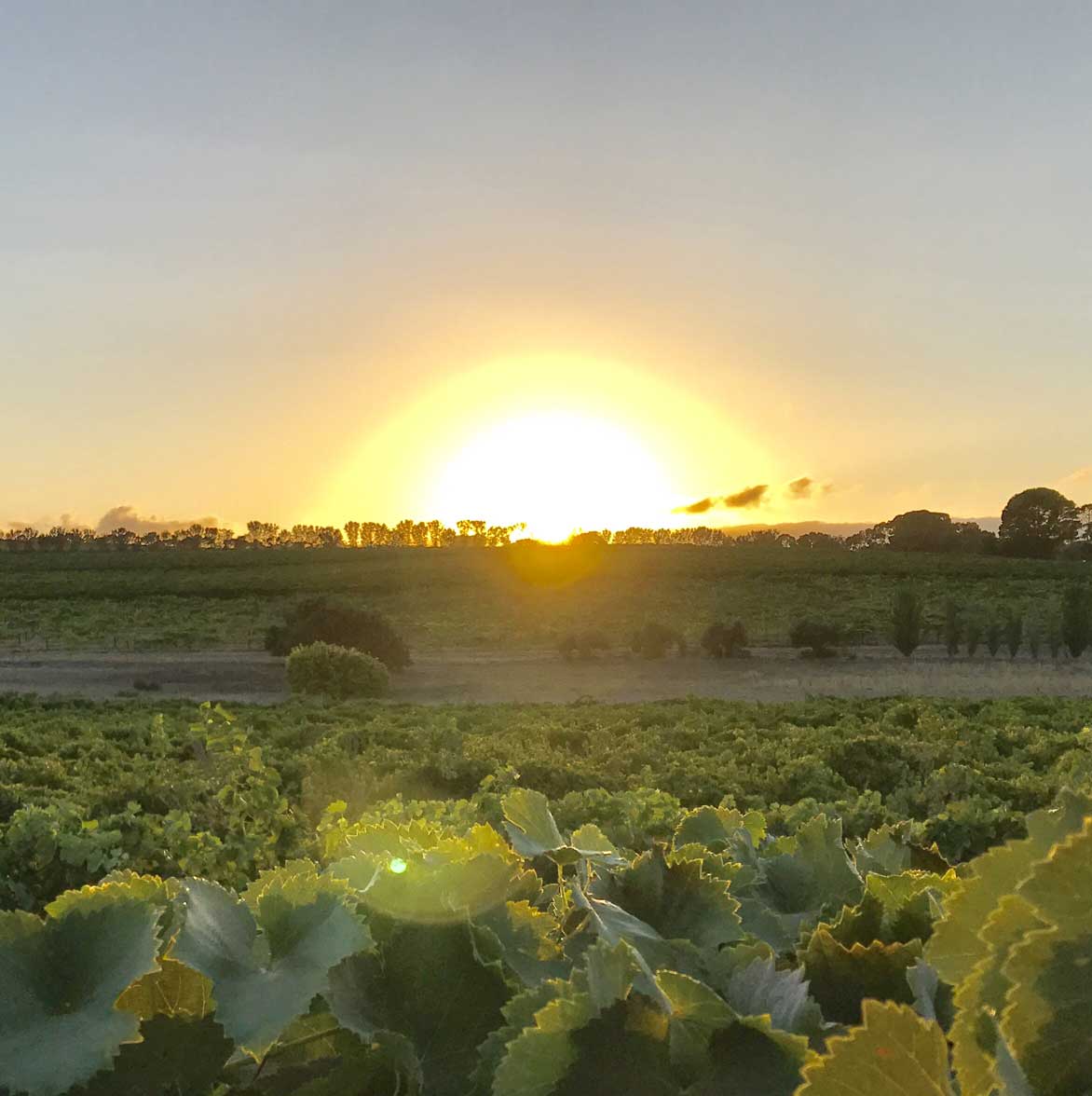 The vineyard doesnt just supply wine grapes to Oliver's Taranga, but many other premium wine producers in the McLaren Vale region and beyond. Don and Corrina are both proud members of the Penfolds Grange Growers club, with certain blocks of their Shiraz contributing to Australia's iconic wine, Penfolds Grange- some of the few that can lay this claim outside of the Barossa Valley. The Oliver family farm sustainably, being an inaugural member of Sustainable WineGrowing Australia- McLaren Vale.
Despite the advances, many things about the Olivers remain the same. The current generation of Olivers continue to hold strong William Oliver's ideals of passion, integrity and continuous improvement. And they throw a good dash of respect for family, history and tradition into the mix, with all their wines exclusively estate grown.
Corrina Wright has wine – and 182 years of family grape growing – flowing through her veins. Described by WBM Magazine as a "legend in the making" and by James Halliday as being part of a "remarkable dynasty" she's treading a slightly different path among the vines that her forefathers planted, in the Seaview sub-region of McLaren Vale.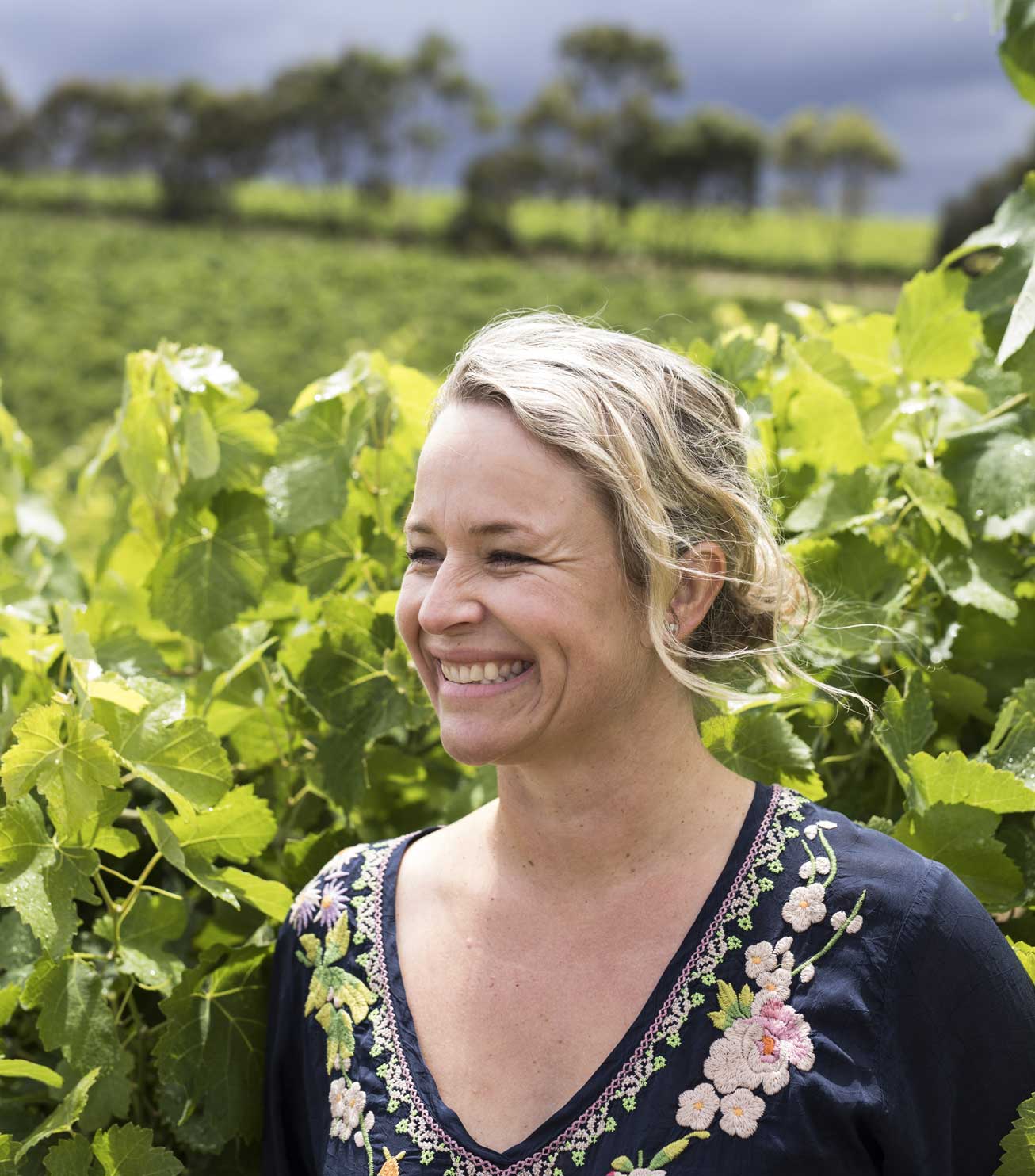 Brioni, with cousin Corrina Wright, is the leading voice of the Oliver family's sixth generation and the impetus behind their own wine label‐ Oliver's Taranga. "I am just so proud to be a part of the 6th generation of Oliver's in our special patch of McLaren Vale. I hope that my ancestors are proud of the wines we produce, and I look forward to bringing our wines and sharing our story to more and more people."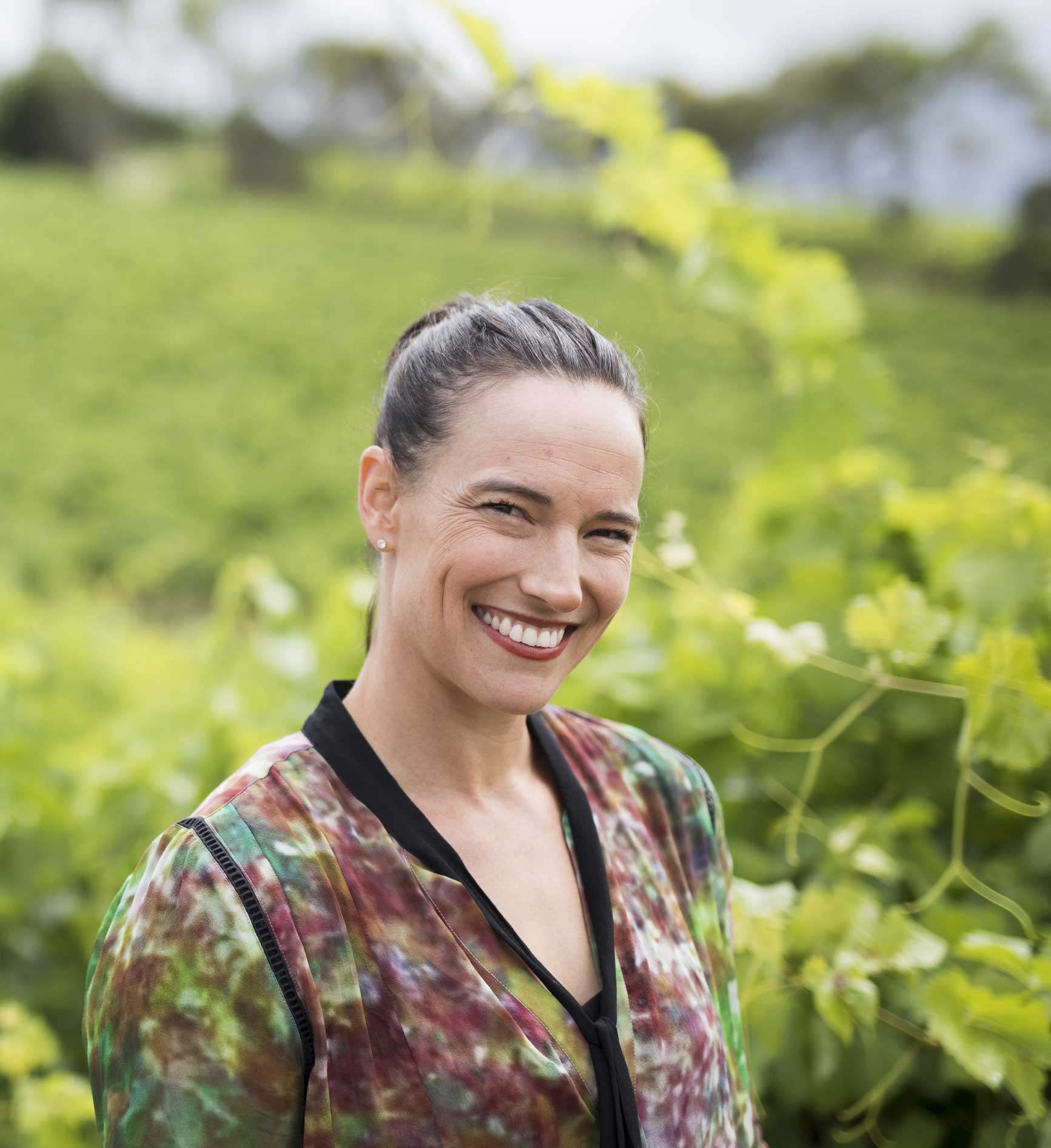 Don, a fifth generation Oliver, was born in McLaren Vale and has worked in the wine industry for most of his life developing the Taranga vineyard into what it is today. An avid supporter of the region, is one of McLaren Vales most respected grape growers and is known for his technical vineyard innovations, producing grapes to go into super premium and icon wines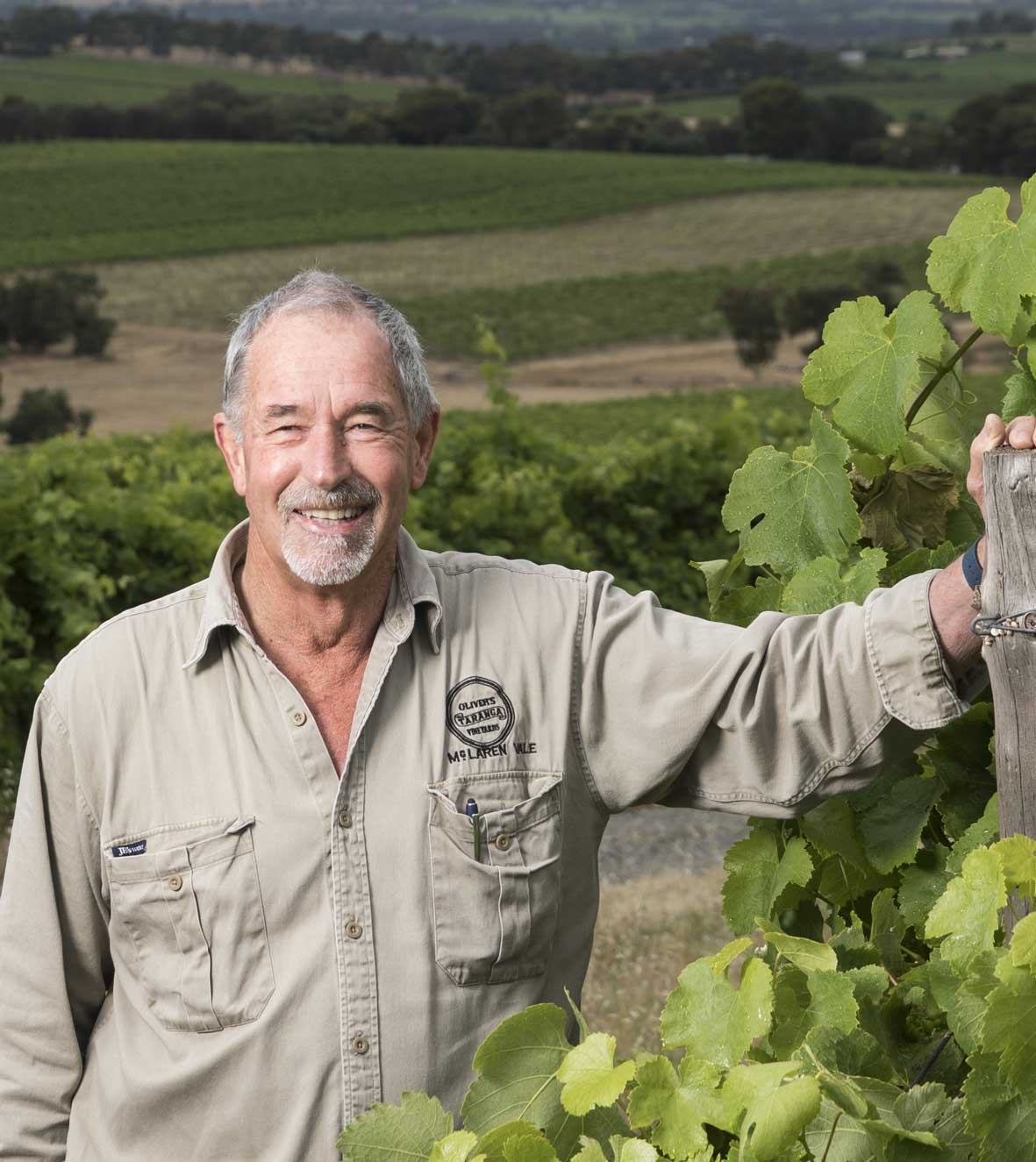 Sam joined the family business in 2019 after previous experience in engineering and management consulting. Sam initially joined to cover Brioni Oliver's maternity leave but could not resist the challenge of contributing to the family dynasty. Growing up on the family's sheep and cattle property Sam is looking forward to supporting the McLaren Vale division of vineyard and wines.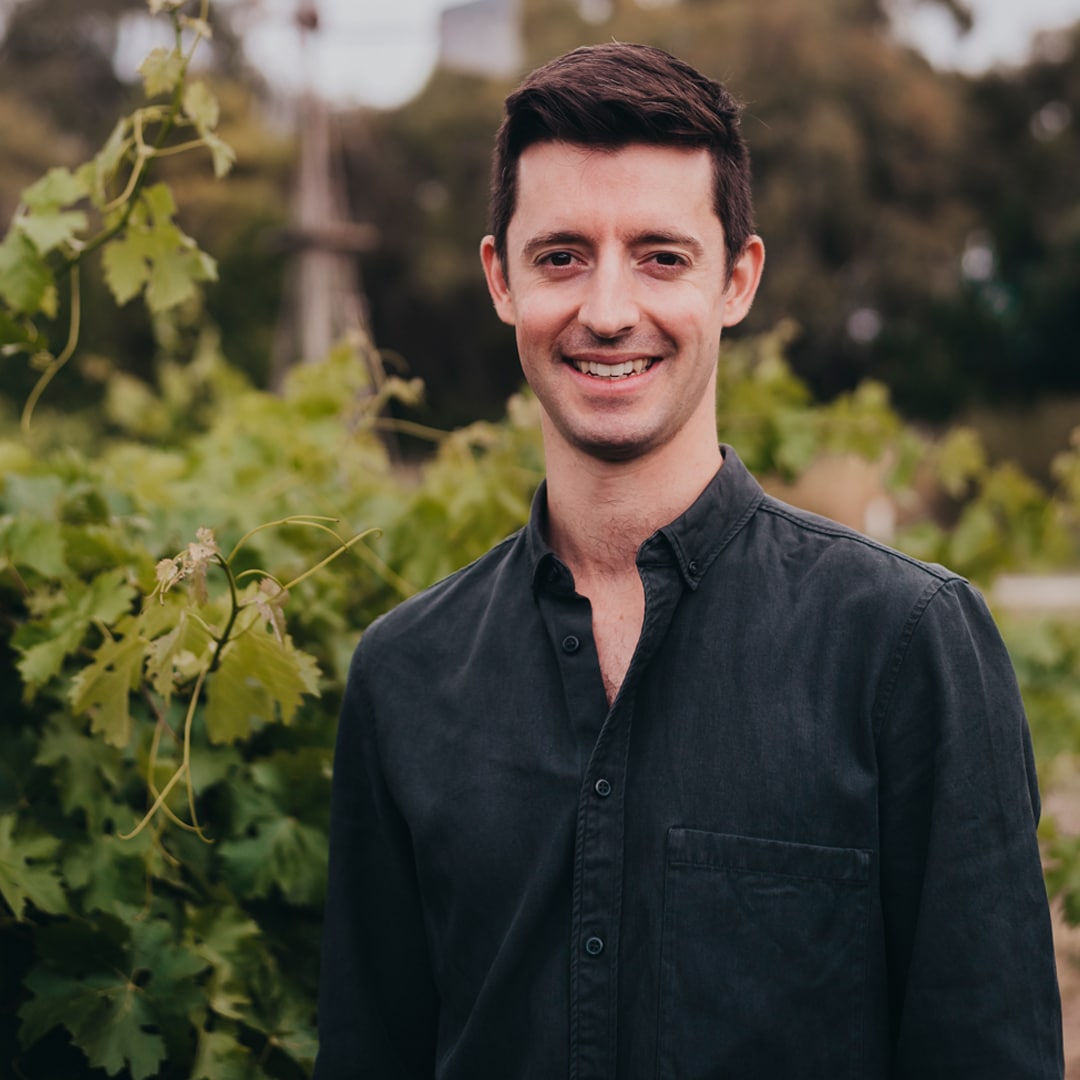 Matt
Warehouse Supervisor
Therese
Cellar Door Sales
Camilla
Cellar Door Sales
Marg
Vineyard Administration
Tex
Taranga Terroir assistant