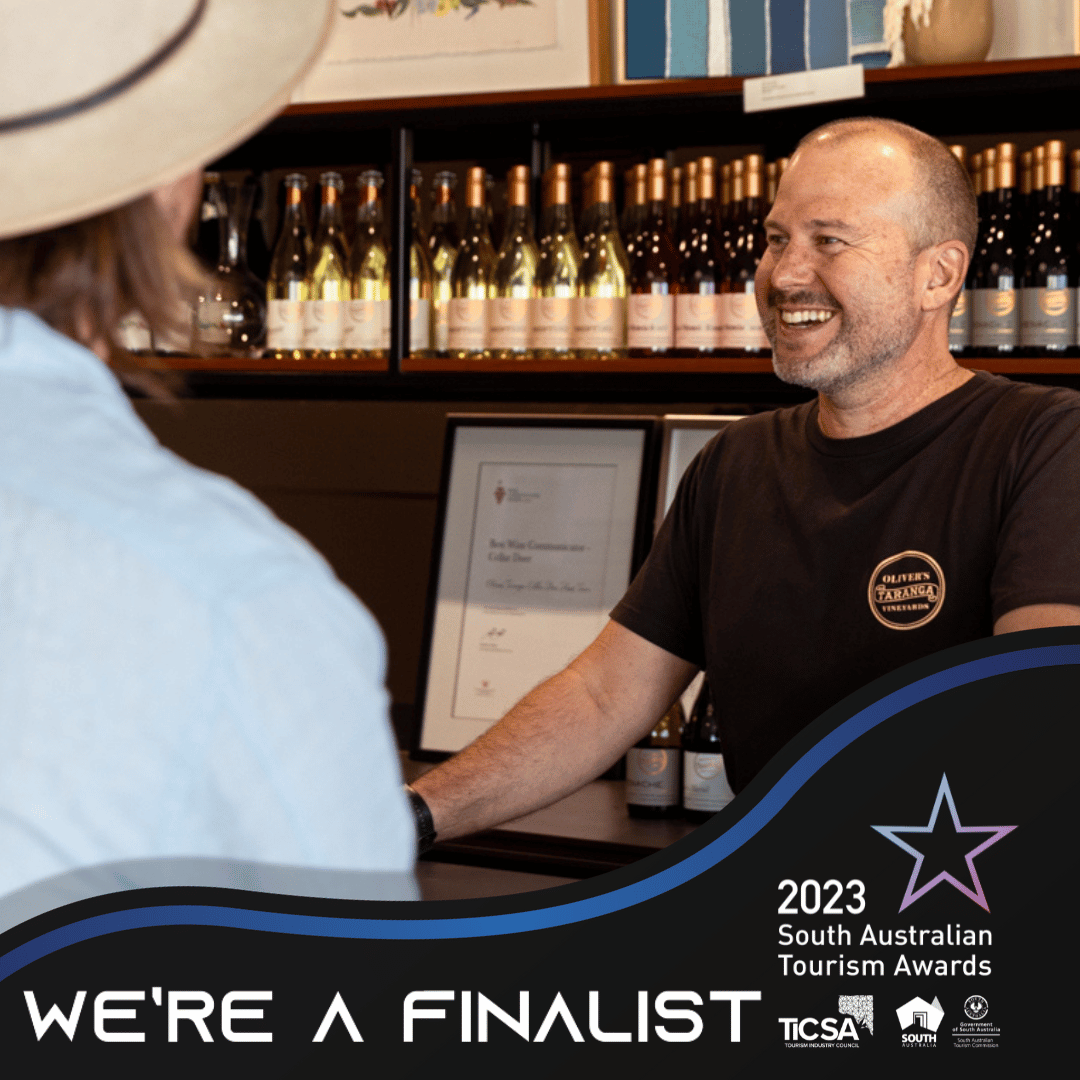 Only a week after winning Family Business of the Year at the South Australian Premier's Business & Export Awards we found out we are also a SA Tourism Awards Finalist!
Spanning over 30 different categories, 80 finalists were chosen, representing a cross-section of the South Australian tourism industry including accommodation providers, tour operators, festivals, events and more.
Oliver's Taranga is one of 11 wineries among the 80 finalists, showcasing the quality of wine tourism in South Australia.
You can also vote for Oliver's Taranga HERE for the Voter's Choice Award. Everyone who votes is eligible to win one of 3 prize packs, so it's worth taking the time to cast your vote.
Announced on the 3rd of November at the South Australian Tourism Awards gala dinner, the OT team have got all their fingers and toes crossed for a great result. Corrina, Brioni and few of the team are already planning their party frocks 🙂
So thank you to all of our visitors over the last year, it's thanks to you that we've gotten this far!
Corrina, Brioni, Sam and the OT crew
SHARE WITH FRIENDS