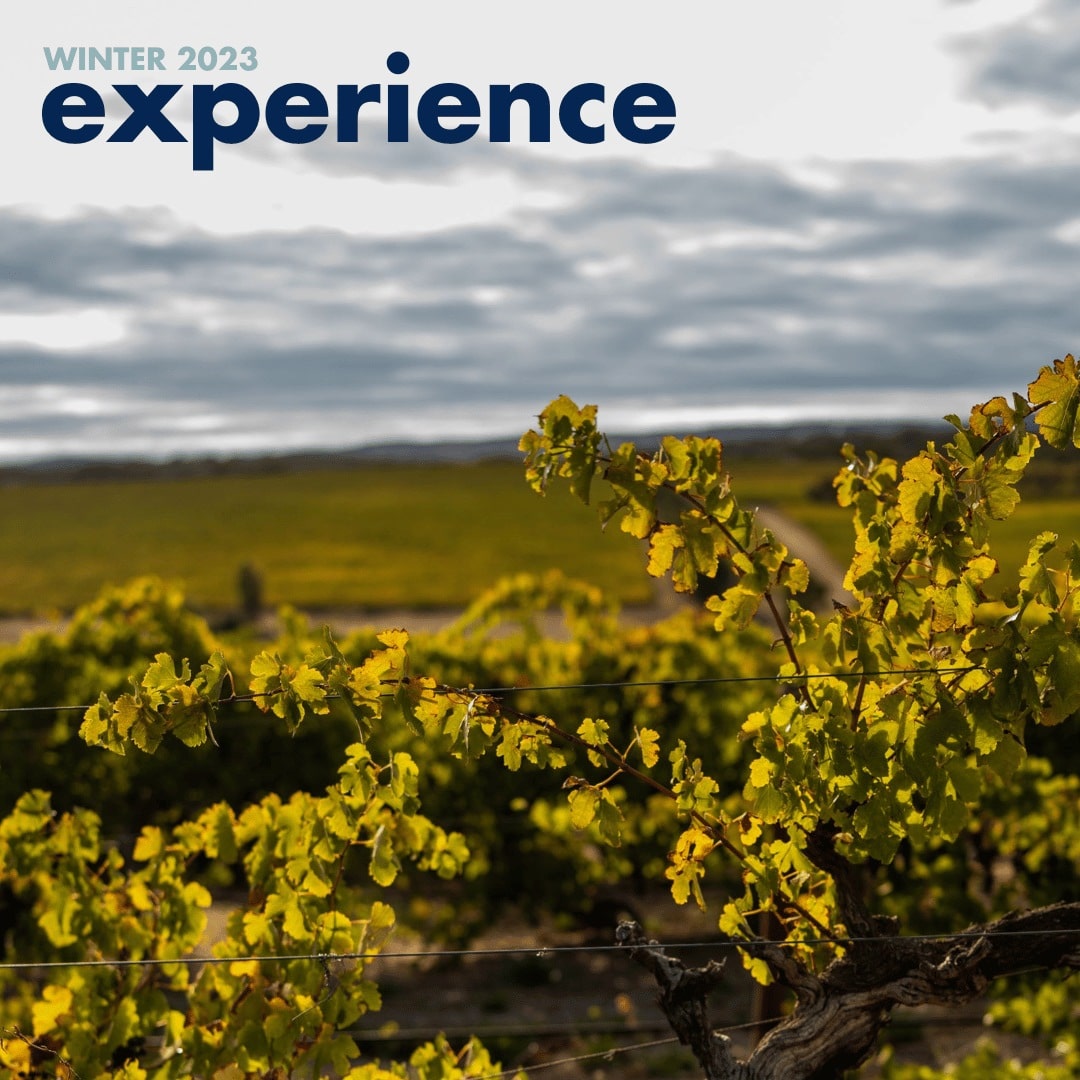 To Perk Up – Good Bank Gallery
Why not start your morning with some great coffee and some amazing art? That's what Good Bank Gallery has to offer on McLaren Vale's Main Rd. What used to be an old bank building has been transformed into a colourful, modern coffee bar and gallery space, by local Surf & Skate brand Daily Grind. With regular exhibitions, it's a great way to discover new local artists, as they explore the artistic side of their surf and skate roots. A great opportunity to revive yourself physically and mentally…
To Eat – Down the Rabbit Hole
If you haven't been to our fellow McLaren Vale destination Down the Rabbit Hole Wines then make some time to head along. Aside from checking out the amazing decor and wines, make sure you try their impressive restaurant offering. The focus here is on lunch, exactly what you need on a day out exploring the region. The menu is full of delicious dishes, loaded with local, fresh ingredients, and plenty of options to share. And on Friday nights, they offer a hearty Nonna's Table dinner, with classic Italian fare, including melt in your mouth homemade pasta. Just what you need on a cold winter's night!
To Shop – Elliot & Me
Port Elliot is one of the Fleurieu's most popular destinations for good reason. This little town is the reason for many a city dweller to decide to give it all up for a Sea Change! And why not? With stunning beaches, amazing seaside views, cute cottages, quaint little shops and cafes and a destination bakery people line up for – the thought of spending your days here is understandable. One of those quaint little Port Elliot shops is Elliot & Me, a 'one stop shop for a home and wardrobe full of individuality, colour and fun'. With such an exciting collection of Australian labels, there is so much to look at, you won't be able to walk out without something!
To Do – Wanderlust Willunga
Our favourite new tour provider is Wanderlust Willunga, a local business that specialises in full day, all inclusive, small group tours for women, to female-led venues in and around the Fleurieu. Specialising in Food & Wine, Cookery & Produce, Art & Culture, Wellness & Outdoors and First Nations, each day out includes a personal tour guide, deluxe transport, multiple experiences, plus delicious food and beverages. With over 50 experiences using 70+ providers on offer, Wanderlust Willunga have so much to offer! So grab your girlfriends for the ultimate day out together on the Fleurieu, just make sure we're one of the stops.
To Stay – Altamira Retreat, McLaren Vale
If you finally managed to get all your friends together for a trip away, then Altamira Retreat might be exactly what you need in McLaren Vale. Perfect for groups, Altamira features four luxurious bedrooms, a chef's kitchen and spacious entertaining areas, easily hosting up to eight guests. Located close to wineries, but still tucked away enough so you have privacy and quiet. Perfect for that morning cuppa on the deck, overlooking the vineyards before an arduous day of wine tasting. And don't let the cold weather hold you back, there's a big wood fire in the lounge room, perfect to put your feet up at the end of the day, and enjoy one of those wines you'll have discovered during your Cellar Door visits. Conveniently 8 is also the maximum group size at Oliver's Taranga, so make sure we're on the itinerary too!
UPCOMING EVENTS
Porchetta Party – Sunday June 25th
The kind of lunch Sundays were made for – our Porchetta Party is all about good friends, great tunes, awesome wines and four delicious courses of amazing food, culminating in the slow roasted, crispy, Italian style Porchetta prepared by our chef Todd Steele. If you haven't been to one of our Porchetta Parties, you haven't lived.

WHEN Sunday, June 25th, 12-4pm
WHERE 246 Seaview Rd, McLaren Vale
COST $150pp
BOOK TICKETS
OTT Club Weekends – 12-13 & 19-20 August
We are very excited to bring back the OTT Club Weekends in 2023! For two weekends in August, we will close our Cellar Door to reserve our space exclusively for OTT Club members. There will be exclusive wines, tastings, gifts, food, music, merch as well as the whole OT team on hand to make our members feel extra special.
WHEN 10am or 2pm on 12-13 & 19-20 August
WHERE 246 Seaview Rd, McLaren Vale
COST FREE for OTT Club Members
BOOK oliverstaranga.com/bookings (Tickets available w/c 12th June)
OTT Tunes Playlist – Winter 2023
Check out our latest OTT Tunes Playlist for Winter, curated by our Cellar Door Host Camilla, a cruisy mix with Blues & Roots vibes.
SHARE WITH FRIENDS