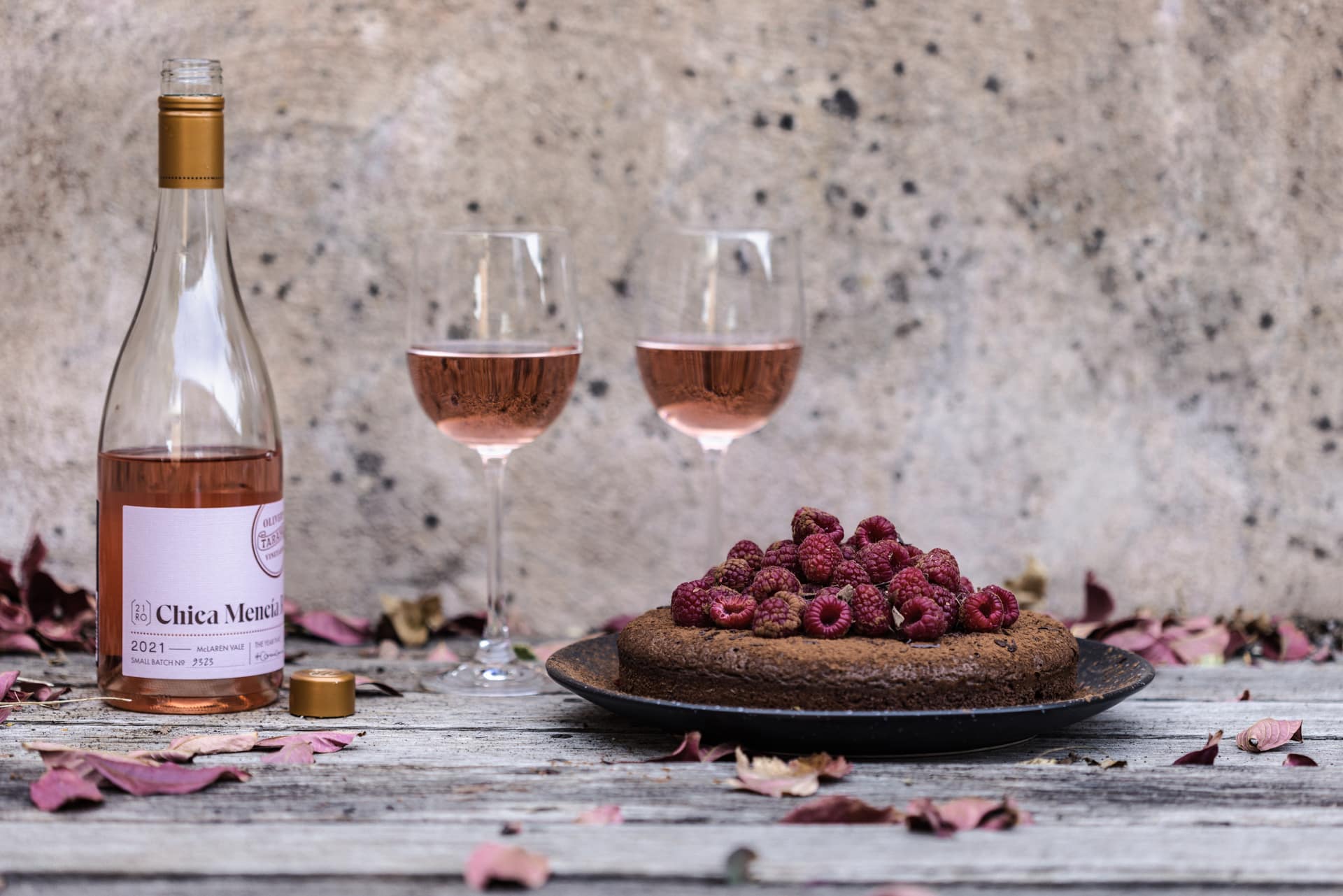 Make Mum feel special and get a slice of Chocolate Raspberry cake out of it…
We could not resist resharing this fantastic recipe for the most delicious Chocolate Raspberry Cake in time for Mother's Day.
We challenge you to watch this video and not run out to get the ingredients to make it immediately!
Think about it, you'll get to make Mum feel special and get a slice of cake out of it 🙂
We've matched this delicious treat with our 'Chica' Mencia Rosé – this delicate wine is the perfect match and somehow makes it taste even prettier. Or try our straight Mencia for something a little richer, decadence anyone?
Recipe
Chocolate cake with raspberries
130g of Almond Meal
5 Eggs, separated
¾ cup Brown Sugar
150g Butter
200g Dark Chocolate
¼ cup cocoa powder for dusting
Raspberries, Dark Chocolate shavings & Cream to serve
Pre-heat oven to 160°C fan forced. Grease and line a 22cm round cake tin with baking paper

Stir the chocolate and butter in large heatproof bowl over a saucepan of simmering water until melted. Remove pan from heat; stir in sugar, almond meal and egg yolks.

Beat egg whites in a clean small bowl with an electric mixer until soft peaks form; fold into chocolate mixture, in two batches. Pour mixture into pan.

Bake for 45-1 hour. Allow cake to cool slightly, then transfer to a wire rack.

Serve warm with Raspberries, Chocolate shavings and cream.
SHARE WITH FRIENDS