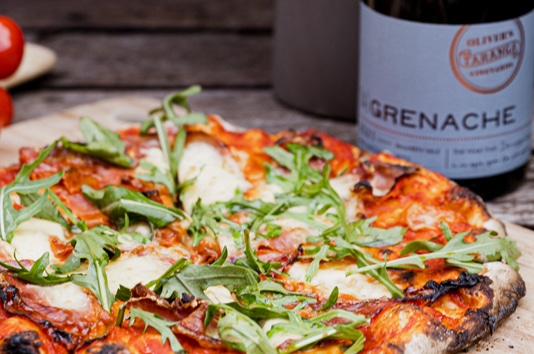 This month's cooking series recipe feature is Prosciutto Pizza with rocket and mozzarella matched with Oliver's Taranga Grenache
Winter, wood-fires, pizza and red wine – What more could you as for? This easy to follow recipe has you easily prepared and ready to cook before friends or family arrive.
Enjoy! often the simplest things are the best.
Match this delicious pizza with one of our absolute favourite reds – 2021 Grenache
​Remember to take a pic and share on socials using hashtag #oliverstarangacookingseries
Cheers, Nicky and the OT crew
SHARE WITH FRIENDS